Chucklefish details what's next for Wargroove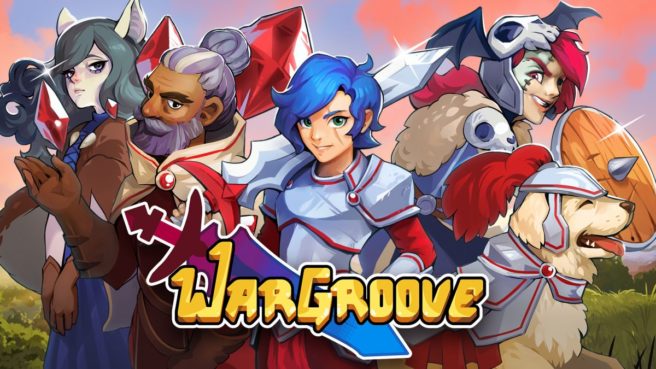 In a blog post this week, Chucklefish went into detail regarding what it has planned for the future of Wargroove. A "major" 2.0 update is currently in the works that will add new content, a few new features, and new Map Editor options.
Here's the full rundown:
So what's next for Wargroove?

While we've been keeping our heads-down in development since the last major QoL patch, we're constantly reading and listening to feedback from all around the player-base – be that from the online competitive scene, map-making fans as well as casual players who are keen to see more content to get stuck into. As such we have 3 updates in the works:

v1.3.0 'Minor' Patch

Korean Language will be added!
Bug fixes

v2.0 'Major' Update

BIG brand new content – full details to be revealed at a later date…
Lobby listings, so that players can find publicly hosted games
Unit balance adjustments to a number of units and Commanders
Quickplay map rotation – New maps will be chosen and weather will also be turned off in Quickplay mode.

This update will also include new Map Editor options – there's quite a lot of ideas we're testing at the moment, so here we go…

Gizmos – New place-able entities with an on and off state such as levers and chests. Using gizmos you can override terrain (e.g. draw bridges) and will also be able to enter new actions to set and toggle the gizmo state, as well as new conditions to check it.
Counters – We're adding new actions to perform arithmetic between counters as well as setting the counter to random value, and load/storing counter values to some other variables (HP, Groove etc.). There's also a new condition to compare counters.
Actions can now play sounds
Metalocations – We're adding support for 'metalocations' which indicate where things last happened on the map, for example the last attacker, last defender, last recruit, last unit used, last movement path, last death etc. There will also be new actions for locations, such as copying a location area, moving location by (x,y) and boolean operations between locations.
Unit Modifiers – We're also enabling players to modify the damage that any unit/structure receives as a percentage, including making them invulnerable. We're also looking into a teleport unit action for the editor.
Map upload slots will also be increased so users can upload more maps at once.

As we mentioned earlier, we want to keep you updated on what we're working on, but be aware that not all of the above may make it into the final update list as we continue implementing and testing new features, so do wait for the final patch notes which will be revealed when each patch is ready to deploy!

There's still even more announcements on the way for Wargroove, so plenty still to look forward to in 2019!
Wargroove is currently available on the Switch eShop.
Leave a Reply