Chucklefish, Hidden Layer Games bringing Inmost to Switch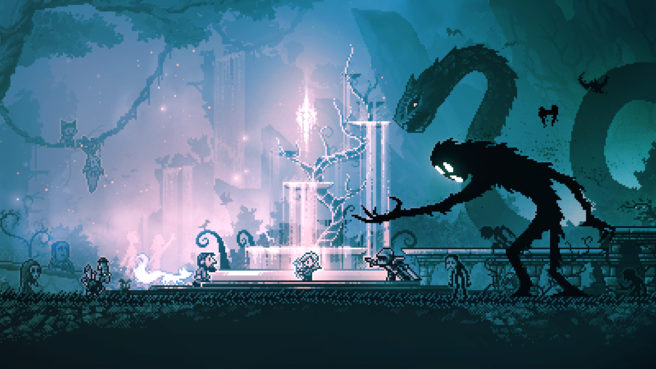 Publisher Chucklefish and developer Hidden Layer Games today announced plans to bring Inmost to Switch. The game is due out on the eShop later in 2019.
Here's an overview for the puzzle platformer:
A Knight sworn to the forces of darkness. A creature which feeds on pain. A young girl all alone.

One interconnecting tale of suffering, sacrifice, and the family in the middle of it all…

Inmost is an atmospheric, story-driven puzzle platformer, following three playable characters within one dark, interconnecting story. In an old abandoned castle, you'll need to explore every nook and cranny, avoid detection, slice your way through enemies and spring deadly traps in order to escape the evil that lurks within…

A ghoulishly atmospheric, yet beautiful pixel art world
Three main characters, each with their own unique gameplay styles
One interweaving story, set across two worlds
Scale the environment by sneaking past enemies, luring them into deadly traps, solving puzzles and slicing down foes
Explore every inch of the world to find secret passages
Each pixel is placed with love!
Source: Nintendo PR
Leave a Reply