Chucklefish shares updates on Stardew Valley and Pocket Rumble for Switch, Wargroove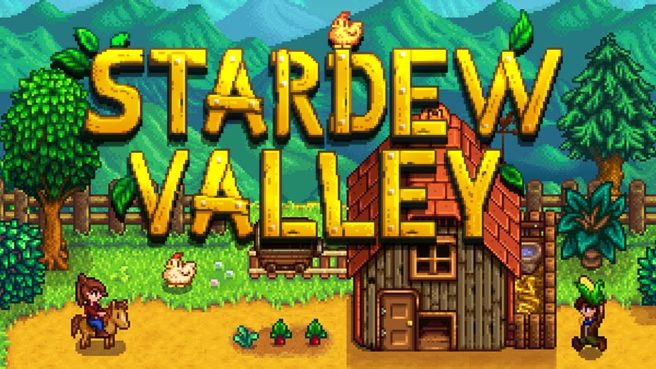 Chucklefish added in a blog entry on its website today in order to provide a status update about its upcoming games. Three Switch titles were covered: Stardew Valley, Pocket Rumble, and Wargroove. Read up on what was shared below.
Stardew Valley

I know you're all waiting for Stardew Valley on the Switch! I see your tweets! The port is in testing now, and we'll let you know as soon as we can confidently announce a release date. We generally don't announce release dates until quite close to launch, when we are at least 95% certain that nothing will go terribly terribly wrong.

We're still working on multiplayer, and recently posted a status update on the Stardew Valley dev blog! TL;DR – We're hoping to start a beta test on Steam at the end of this year, then looking at early 2018 for a release on Windows, Mac and Linux, and then the update will roll out to consoles as well. Read the post for more info about what Stardew Valley multiplayer will actually look like.

Pocket Rumble

Sooo, we said that Pocket Rumble would be out in March, and then in spring, and we're quickly closing in on the end of summer, and Pocket Rumble is still not out. We're really sorry about that.

We demo'd the game with Cardboard Robot at EGX Rezzed earlier this year and it went over really well, and was even playing quite well on the Switch! We all felt confident at the time that the game would be ready for submissions soon, but then ran into some issues that have taken a while to sort out. The number one priority for both Chucklefish and Cardboard Robot is ensuring that Pocket Rumble has a great release and that all gameplay modes perform well on Switch — performance issues are of particular importance, since it's a fighting game!

We're still working with the team to address some of these problems so, again, I don't want to give you a release date until we're absolutely sure, but I think we'll have good news for you soon.

Wargroove

Since we announced Wargroove, the reception has been so positive and encouraging! The game won't be out until next year, but in the meantime we're posting development updates on the blog and doing the occasional gameplay stream. We've been posting about balancing units, biomes, and commanders!
Leave a Reply