Civilization VI – New Frontier Pass and free updates announced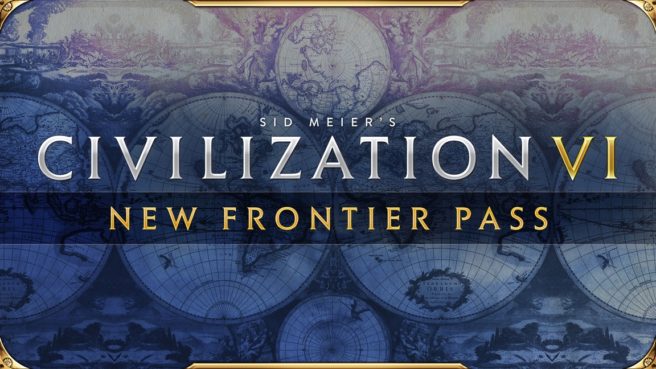 Publisher 2K and developer Firaxis have announced the New Frontier Pass for Civilization VI, a season pass that encompasses eight new civilizations, nine new leaders, six new game modes, and more. Players can expect new content to arrive in the form of six DLC packs delivered on a bimonthly basis between May 21, 2020 and March 2021.
Those who purchase the New Frontier Pass will receive the Teddy Roosevelt and Catherine De Medici Persona Packs as exclusive bonuses. These offer "a brand-new take on a favorite leader, with a new leader model and background, new gameplay bonuses and an updated agenda that reflects the changes to the leader's personality." 2K says Rough Rider Teddy "excels at keeping the peace on his home continent" whereas Magnificence Catherine "can use Luxuries to overwhelm the world with Culture and Tourism." Both Persona Packs will be available with the second DLC Pack in July.
New Frontier Pass will kick off with The Maya & Gran Colombia Pack on May 21. It includes leaders from each respective civilization, a new Apocalypse game mode, new City-States, and Resources and Natural Wonders.
Pricing for the Civilization VI – New Frontier Pass is set at $39.99. Individual DLC packs can also be purchased separately.
Aside from new DLC, free updates are also in the works. New maps, scenarios, balance updates, and more are on the way.
Here's a roadmap showcasing what lies ahead for Civilization VI: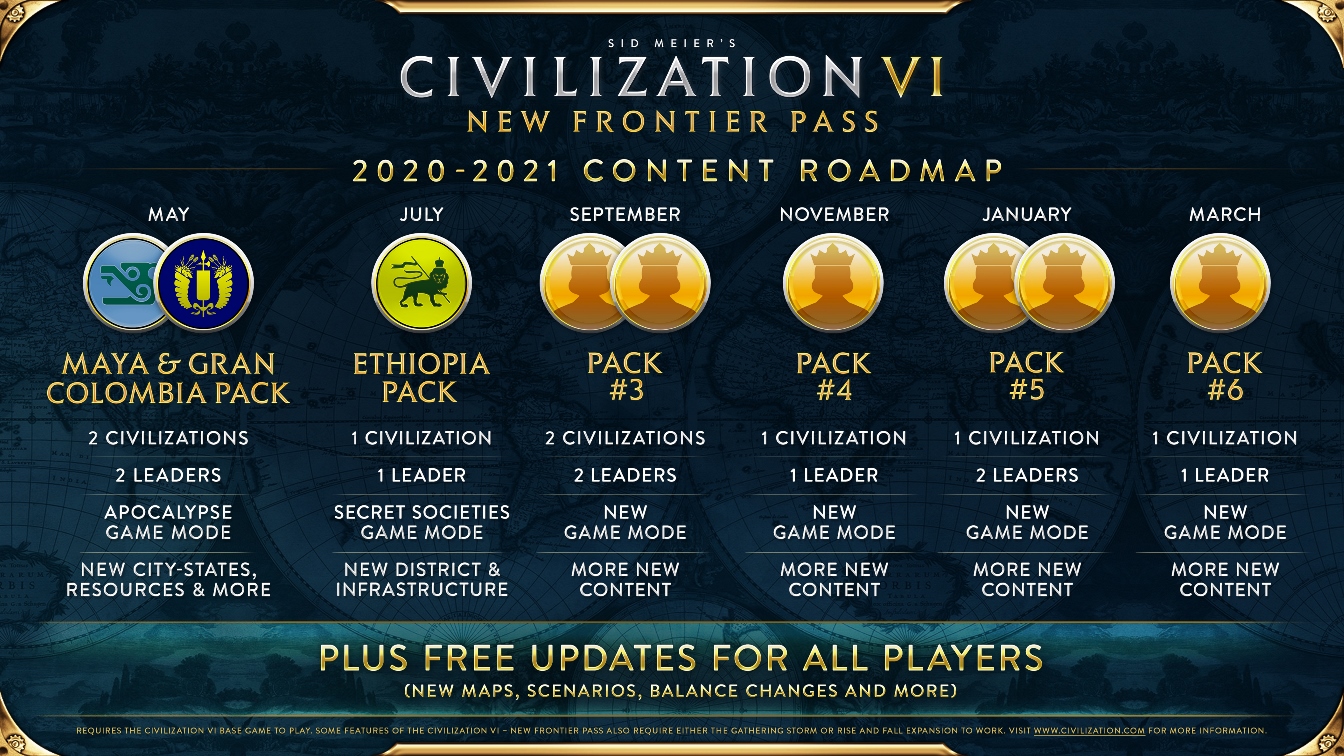 Source: 2K Games PR
Leave a Reply