Corpse Party: Back to School Edition available for pre-order on Amazon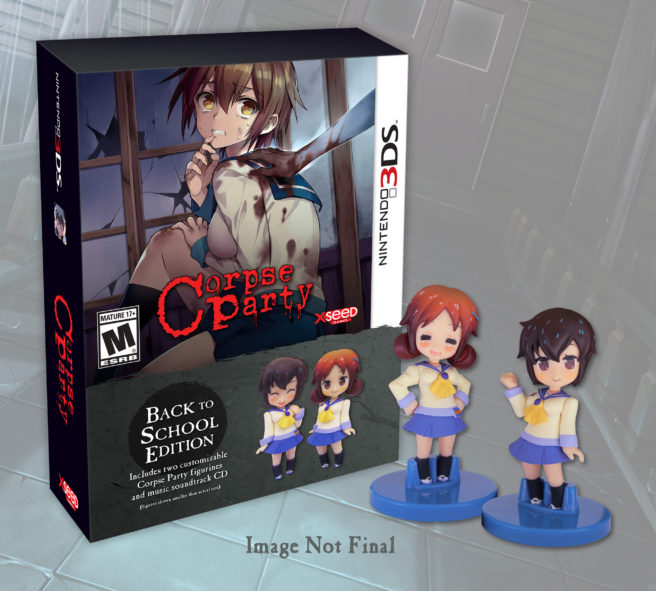 Update: Bumped to the top. The 20% Prime discount is now live for Prime members.
---
Last week, XSEED announced that Corpse Party 3DS will be localized for North America this summer. The game will be sold on the eShop, but a limited "Back to School Edition" physical release is also being made available. Amazon now has this up for pre-order here.
Corpse Party: Back to School Edition includes a couple of special items. Along with the game, you'll receive high-quality miniature figurines of characters Naomi Nakashima and Seiko Shinohara plus a soundtrack CD. The CD includes nearly 80 minutes of music from the game not previously featured on the "Songs of the Dead" compilation, including three tracks exclusive to the 3DS version.
Leave a Reply