Cotton Rock 'n' Roll confirmed the west, titled Cotton Fantasy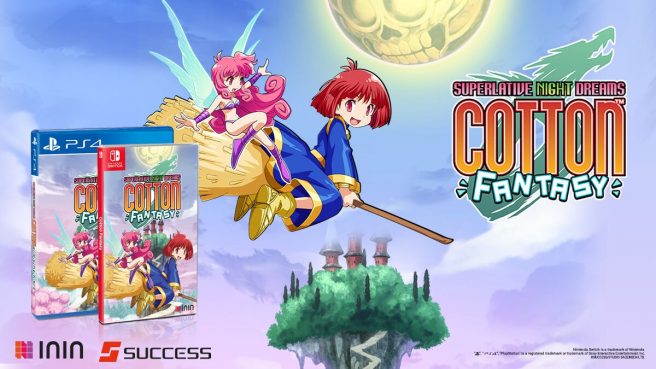 ININ Games is planning a proper English release of Cotton Rock 'n' Roll and will release the game in the west as Cotton Fantasy, the company announced today.
The title was first announced for Switch this past summer. However, this is the first time we're hearing about any plans for the west.
Cotton Rock 'n' Roll will be sold both physically and digitally on Switch. Additionally, Strictly Limited Games is planning a limited edition and collector's edition. Pre-orders open on November 13 at 8 AM PT / 11 AM ET / 4 PM in the UK / 5 PM in Europe.
Cotton Fantasy will first debut for Switch in Japan on December 23. Release timing for the west has not yet been announced.
It's been a busy time for the Cotton series as of late. Last month, ININ Games released Cotton 100% and Panorama Cotton on Switch in both North America and Europe.
We'll have more on Cotton Fantasy in the future, including a final western release date.
Leave a Reply