Crysis Remastered won't be delayed on Switch, still due out on July 23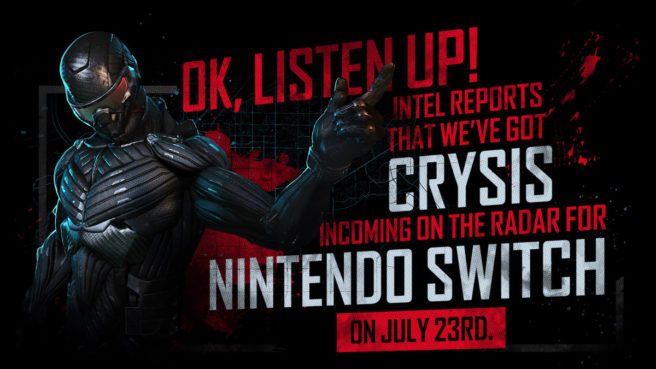 It's been a confusing week or so for Crysis Remastered. The game's first trailer and release date leaked, but before Crytek would acknowledge anything, it decided to push the launch back for extra polish. While Switch was supposed to be included in that delay, it seems the platform won't be impacted after all.
In a short announcement on social media, Crytek said that Crysis Remastered will still launch on July 23 – the original leaked date. The developer didn't clarify if the game will be touched up at all from the initial trailer that was shown.
Leave a Reply