Cube Creator X: First gameplay video, details on Home World, avatar customization, more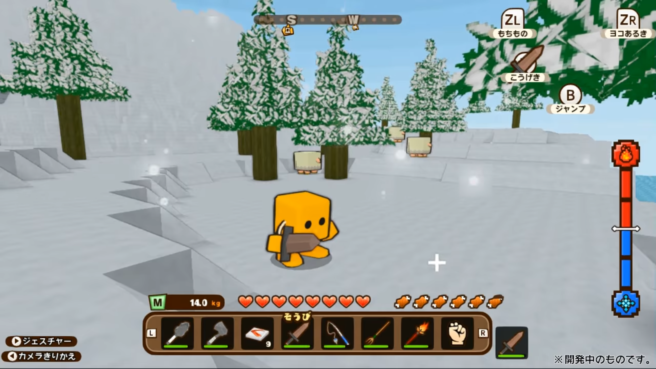 Arc System Works has released some information on Cube Creator X for the Switch via their Japanese website; the folks at Gematsu have kindly translated this new info:
Gameplay modes
Essentially, there will be three distinct modes in the game: Adventure Mode, which features a variety of gameplay elements including exploration, combat and communication, Creative Mode, where you can build up an original world at your own pace and Stage Builder Mode, in which you can use gimmick cubes to create unique stages.
Home World
Home World is a new addition to Adventure Mode in this game. It is a sort of hub world from which you can travel to other worlds. There are no enemies here, so you freely customize it, have conversations with citizens, buy items and more.
Evolved Systems
There are three times as many cube types in this game compared to Cube Creator 3D. Also, systems such as height, weight, heat and weather have been added.
Avatar Customization
Avatar customization has been improved and offers more options than ever before, so you can easily create an avatar that suits you.
Finally, there's also a first gameplay video to be found on the game's website, sadly without sound though:
Leave a Reply