Cuphead: The Delicious Last Course launch trailer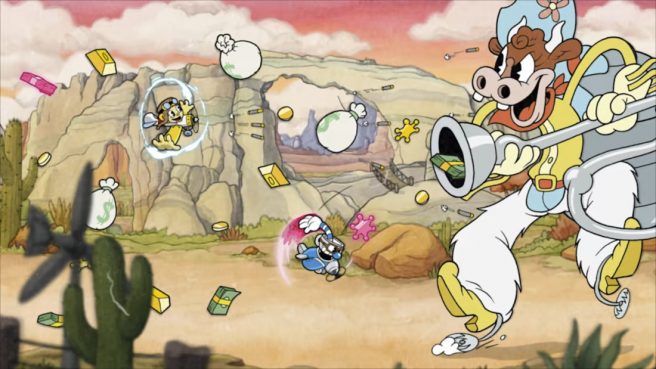 The Delicious Last Course for Cuphead is finally here, and Studio MDHR is celebrating with a launch trailer. Fans can get one last look at the DLC.
For more on Cuphead: The Delicious Last Course, read the following overview:
In Cuphead – The Delicious Last Course, Cuphead and Mugman are joined by Ms. Chalice for a DLC add-on adventure on a brand new island! With new weapons, new charms, and Ms. Chalice's brand new abilities, take on a new cast of multi-faceted, screen-filling bosses to assist Chef Saltbaker in Cuphead's final challenging quest.

Key Features

• Featuring Ms. Chalice as a brand new playable character with a modified moveset and new abilities. Once acquired, Ms. Chalice is fully playable through the DLC and the original Cuphead adventure!

• Traverse a brand new Inkwell Isle and wallop the most wacky and monstrous bosses Cuphead has faced yet!

• Find new weapons and charms to aid you in overcoming brand new challenges and se-tting new records on old bosses!

• Help Chef Saltbaker on a brand new adventure to uncover the mystery of Legendary Chalice's secret quest!
View the launch trailer for Cuphead: The Delicious Last Course below.
The Cuphead: The Delicious Last Course is now available on Switch. It can be purchased standalone or as part of a bundle with the main game on the eShop.
Leave a Reply