Cuphead to add support for Xbox Live features on Switch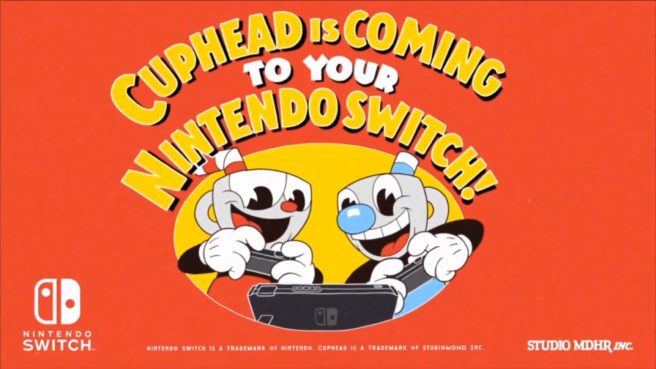 Nintendo kicked off today's Nindies Showcase with a bang. Cuphead, an acclaimed game from StudioMDHR and Microsoft, is coming to Switch. It's also just a month away.
Microsoft has since revealed some interesting information about plans for Cuphead. The company says that it is working with StudioMDHR to implement Xbox Live features on Switch. The two sides are in the "early stage" currently, so this will be available as a "post-launch update".
Here's the full news from Microsoft:
Growing out of these recent discussions, we are partnering with StudioMDHR to investigate bringing Xbox Live features beyond Xbox and PC to Nintendo Switch. Yes, this means that fans will now have the opportunity to experience StudioMDHR's award-winning debut game on Nintendo Switch with Xbox Live! We'll be working with StudioMDHR to implement Xbox Live features into Cuphead on the Nintendo Switch in the coming months. Given the early stage of our work with StudioMDHR, the Xbox Live features will appear in a post-launch update to Cuphead on Nintendo Switch. We'd like to thank Studio MDHR and Nintendo for their help in this investigation!
Leave a Reply