Video: Darksiders III Switch vs. Xbox One graphics comparison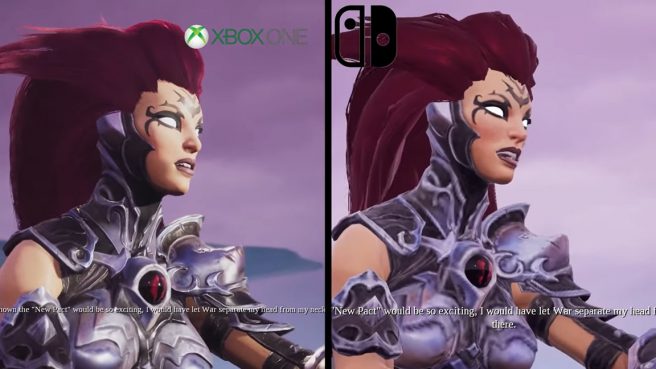 A new video has come online that serves as a graphical comparison for Darksiders III on Switch and Xbox One.
It does look like the team behind the Switch port had to make some sacrifices in order to get the game running on the console. We can see changes in things like assets and textures, which have been scaled back on the system.
One of the most important aspects of any game is performance, and while we don't have much insight into this here, there have been some early reports of inconsistency. Darksiders III aims to hit 30 FPS on Switch, though it can vary depending on where you are and how much is happening on screen. The frame rate can fluctuate above and below that number quite a bit.
Here's the full comparison video for Darksiders III on Switch and Xbox One:
Darksiders III just made its way to Switch having released on September 30. The action adventure title first appeared in 2018.
We have more information about Darksiders III here. You can also find some gameplay that we posted earlier in the week here.
You can learn more about Darksiders III by accessing the official website here.
Leave a Reply