Dead Cells update out now (version 1.19.1), patch notes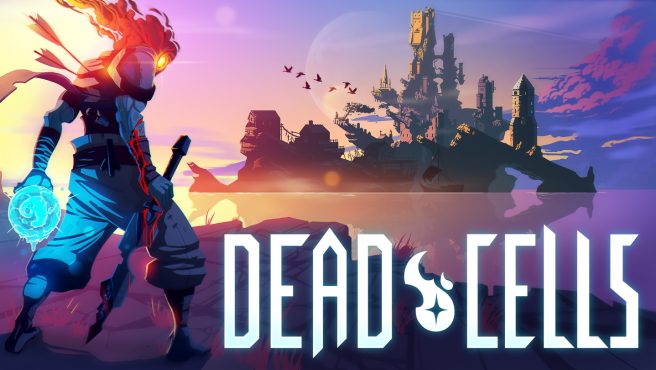 Another update has gone out for Dead Cells and players can now access version 1.19.1.
According to the patch notes, graphics and UI have seen some adjustments. Bug fixes and more are also included.
The full patch notes for the Dead Cells version 1.19.1 update are as follows:
Balancing

The Dive Attack Fire affix now always triggers, no matter the diving height.

Graphics & UI

Aligned all the synergy and affixes icons in the item descriptions.
Moved the controller warning on the Main Menu, to prevent a text overlap.
Fixed some "List Options" overlapping with their title.
Removed a little arrow icon displaying on damage pop-ups, when an attack bonus is active. It has been there for years. We don't know if anyone has ever noticed it. But we did.

Quality of life

The Auto-jump option cannot trigger when climbing a ladder anymore.

Bug fixes

Fixed not being able to crouch on controller, after updating the game to U29. This fix only prevents the bug from happening when updating the game. If you are currently experiencing this problem, resetting the controls to default fixes it.
Fixed Pollo Power not triggering "when the effect ends" affixes.
Fixed a softlock when entering Ossuary with Pollo Power active.
Fixed a softlock when dying in the Bank's Challenge Room with a Multiple Lives active.
Fixed a softlock when dying to Timekeeper with Multiple Lives active.
Fixed a crash where the game would try to compute synergies of non-existing items.
Fixed a crash when loading a save in Undying Shores.
Fixed a crash when loading an old save onto U29.
Fixed a crash when disabling the Crit Feedbacks option in the main menu.
Fixed mobs' and bosses' life going back to full when reloading a save.
Fixed The Scarecrow replaying its watering animation everytime a save is reloaded.
Fixed high priority sounds sometimes cutting off for no apparent reason.
Fixed a crash on console when trying to display "Glitched" elements with an outline.
Fixed a lot of cases where the Shop Mimic wouldn't eat its item at the start of the fight.
Fixed the Update Pop-up showing up everytime the players starts a new run
All players on Switch can download the new Dead Cells update now.
Leave a Reply