Dead Cells – Whack a Mole update out now (version 1.13.0)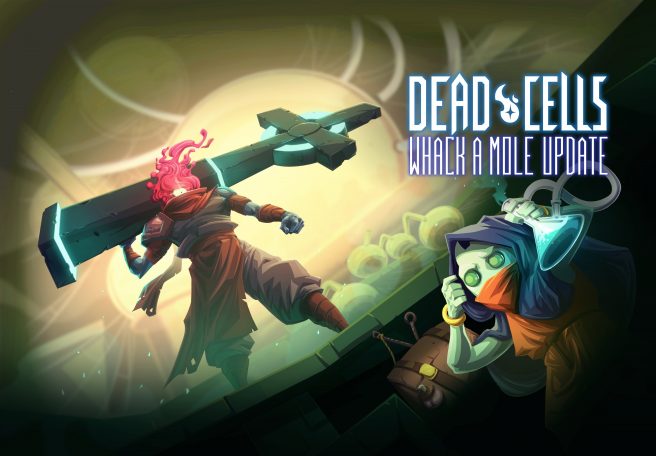 The new Whack a Mole update for Dead Cells, otherwise known as version 1.13.0, is now live. It contains trio of new heavy-hitting weapons, new mutations and a collection of other enhancements.
To recap, here's some additional information about the update:
In today's Whack-a-Mole update, players now have access to three delightfully large weapons: The Oven Axe, The Toothpick, and Tombstone, which, well, is a bigass actual tombstone that kills your enemies dead and leaves your mark on your enemy's grave. Literally.

New mutations are coming to Whack-a-Mole too: Execution (colorless) instantly kills enemies with under 15% health (the effect is halved for bosses of course) Barbed Tips (tactics) inflicts X damage per second to enemies, per arrows stuck in their fleshy soft bits. Lastly, Point Blank (tactics) allows close range attacks to inflict X% bonus damage. Yowza.

The dev team at Evil Empire are also getting frisky and experimenting with a new difficulty curve, which introduces a slightly new way of increasing the difficulty from one BC to the next. The full breakdown of how this works, in addition to the full list of fixes, enhancements and quality of life changes, is located in the full patch notes here.
Leave a Reply