Details about Azure Striker Gunvolt's new Japanese Voice Mode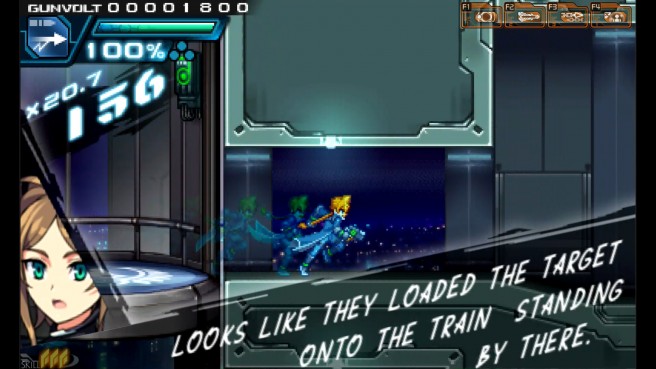 At PAX Prime 2015, Inti Creates said that Azure Striker Gunvolt would be getting a Japanese Voice Mode. This will be added to the 3DS game via an update at some point in the future.
On its official website, Inti Creates has shared more details about the mode. Here's the lowdown straight from the studio:
* The entire script of the game has been re-translated to fit with the original Japanese voices. This means that the script is how it would be in the Japanese version, but translated into English. Japanese references to things like takoyaki and tokusatsu shows, just to name a few, are kept as-is.

* All of the dialogue from the Japanese version is intact in this mode, from the mid-stage conversations to all of your chats with Joule.

* Despite the fact that the presence of mid-stage conversations with English text are one of the main reasons for having this mode, you can still disable/enable these at any time with the push of a button.

* To play the game in Japanese Voice Mode, select it from the Language Settings menu before starting the game.
Leave a Reply