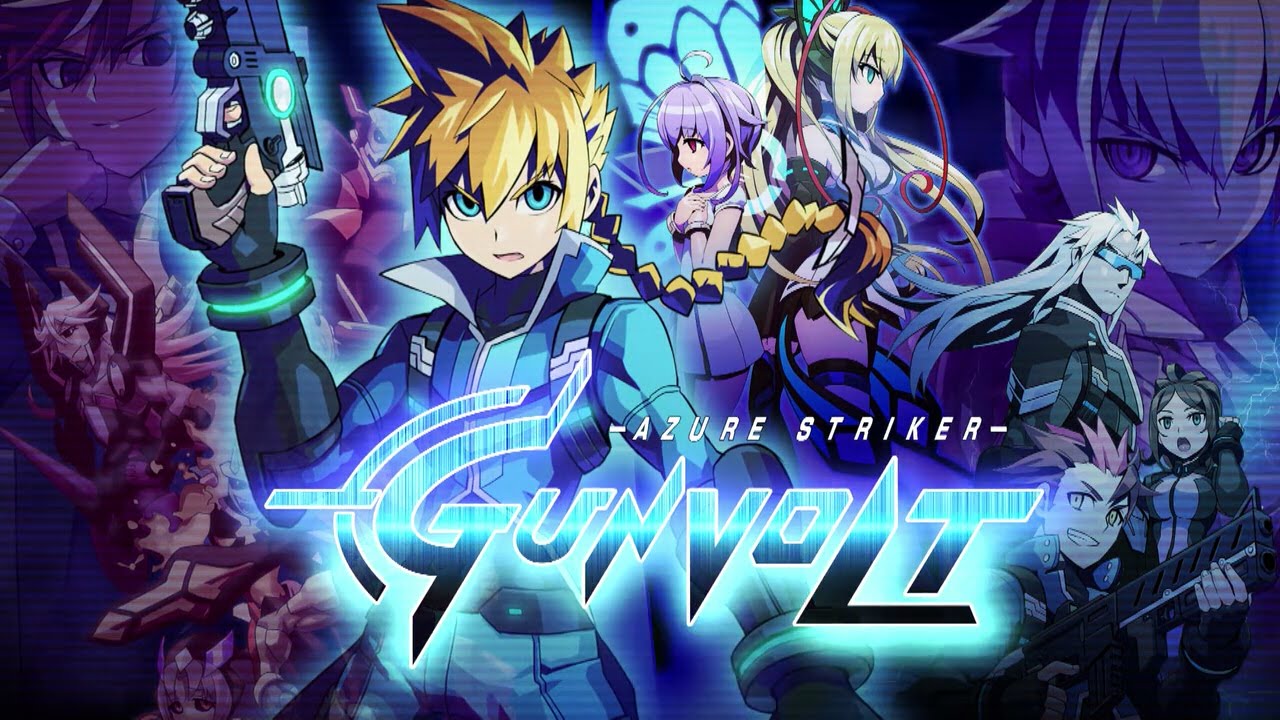 The original Azure Striker Gunvolt has surpassed 250,000 downloads, Inti Creates has announced.
Over on Twitter, the company shared the news with the following message:
The 3DS version of Azure Striker Gunvolt 1 has recently cleared 250,000 downloads! Thank you to everyone who has supported this series! <3 pic.twitter.com/zLDS6U1szx

— Inti Creates (@IntiCreatesEN) September 8, 2017
Azure Striker Gunvolt is available digitally as well as physically with the second game. Inti Creates began offering both Azure Striker Gunvolt titles on Switch just recently on the eShop, and a physical Switch version is due out this fall.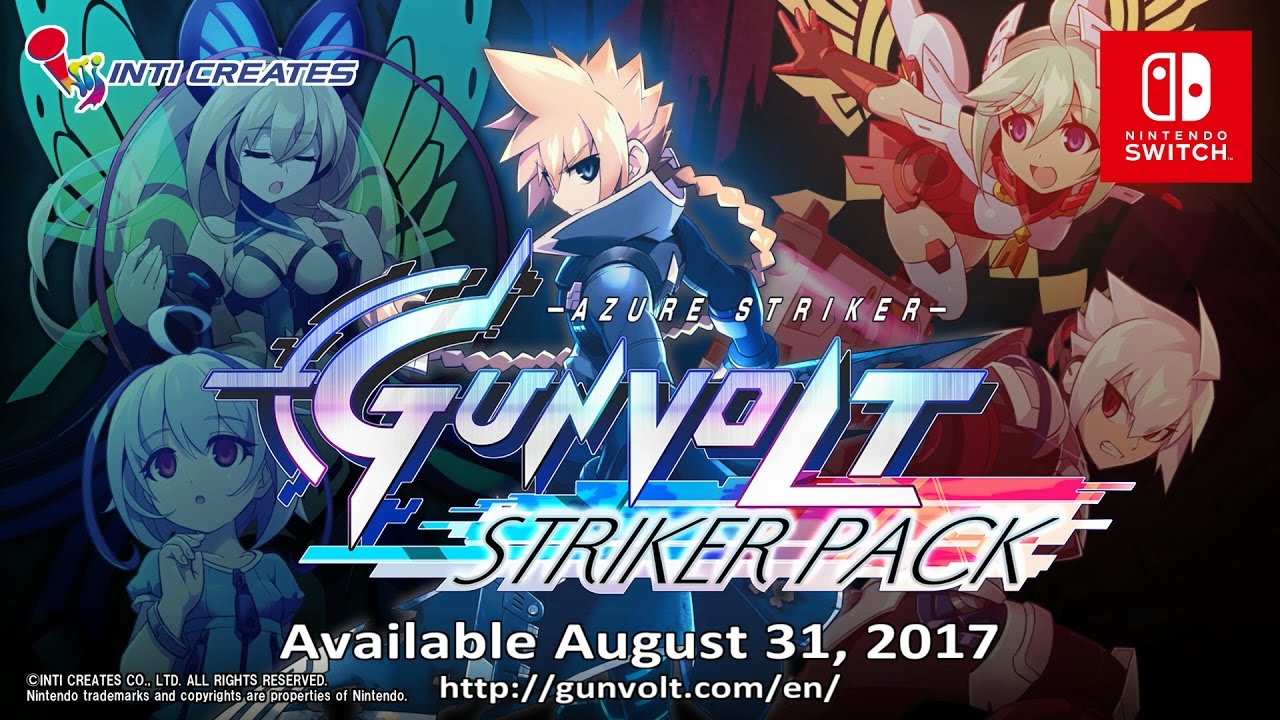 Inti Creates is readying a new Switch version of Azure Striker Gunvolt: Striker Pack. Have a look at some off-screen footage from the first game below.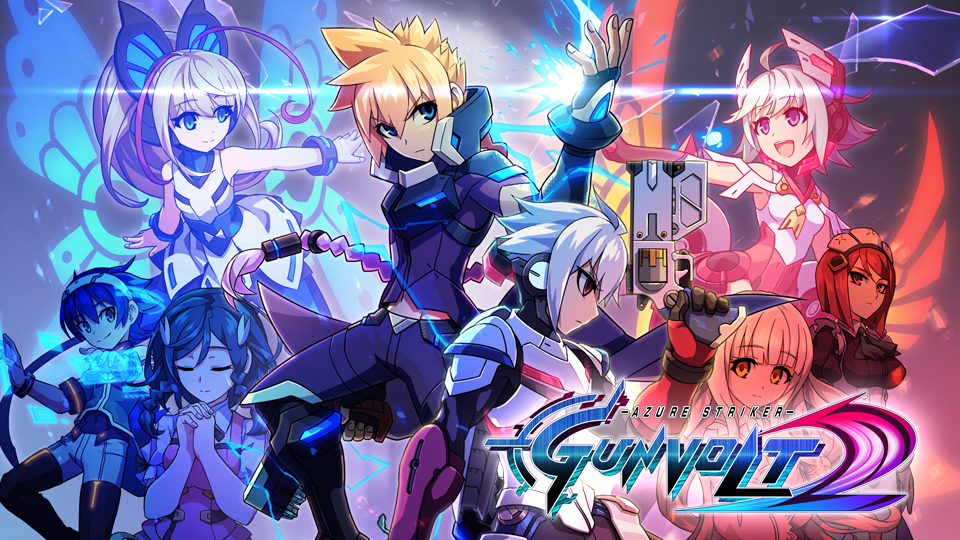 Inti Creates confirmed earlier today that Blaster Master Zero has sold 80,000 copies on Switch. As it turns out, other sales data was shared as well.
Azure Striker Gunvolt, Inti Creates' first game for 3DS, has sold 180,000 copies. The company also confirmed the sales of the sequel are at 38,000 units. Both of these figures are based on worldwide sales on the eShop as of May 1.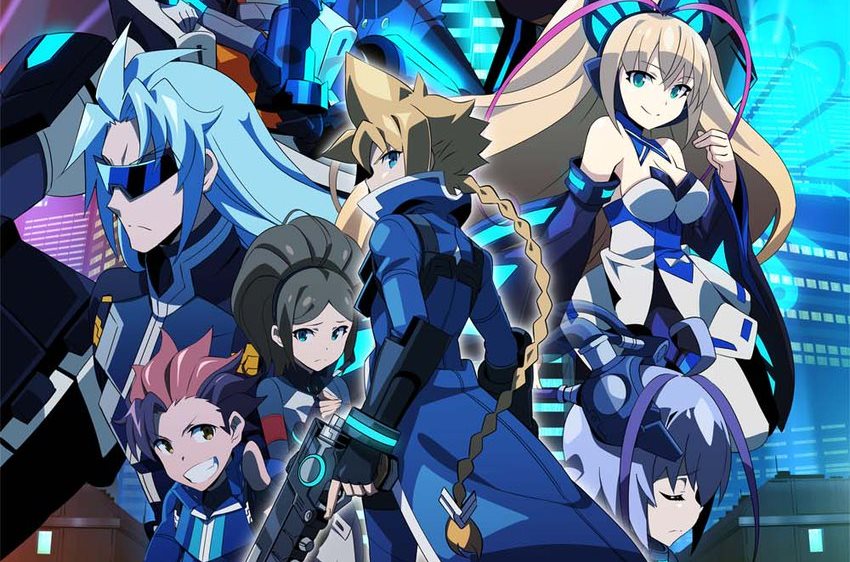 The new Azure Striker Gunvolt anime OVA isn't just coming to Japan next week. Inti Creates followed up on today's earlier announcement, confirming that it's due out worldwide on the eShop on February 9. The video will cost $2.99 / £2.49 / €2.79 / AU$3.65.
Here's the latest trailer in HD and with English / Japanese voices (you'll be able to switch between the two):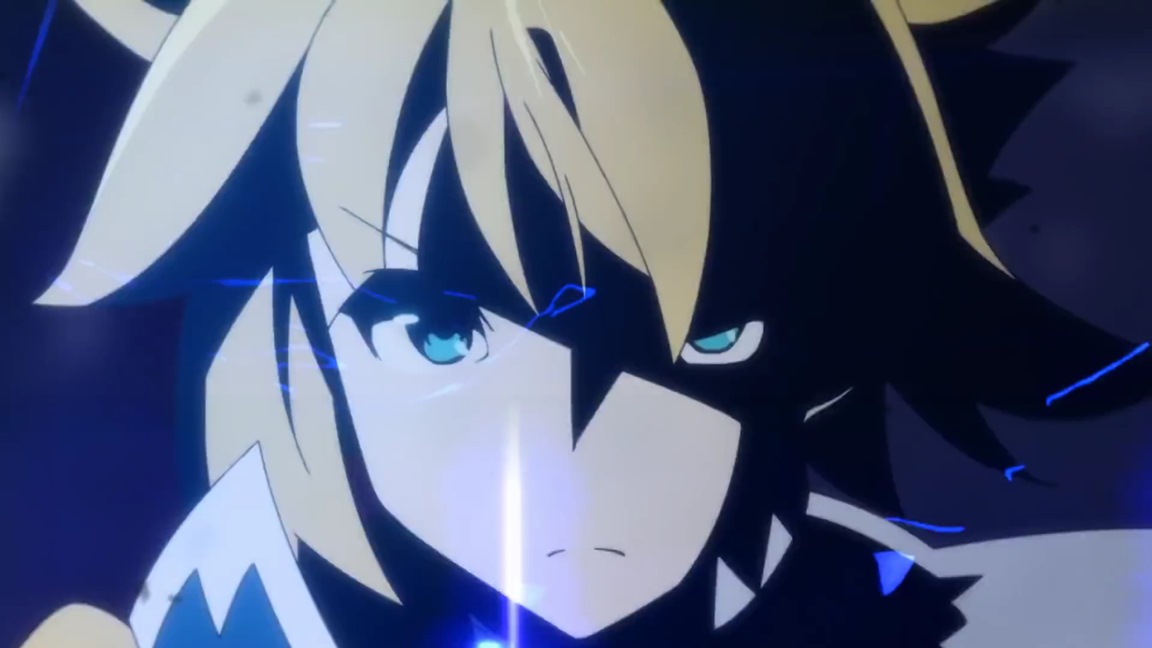 Inti Creates held a live stream on Niconico earlier today. Aside from showing the first Blaster Master Zero footage, fans were also given a look at a new trailer for the Azure Striker Gunvolt anime OVA. We have that below.
As revealed in the stream, the Azure Striker Gunvolt anime OVA launches in Japan on February 9 for 600 yen. The North American and European release should follow soon.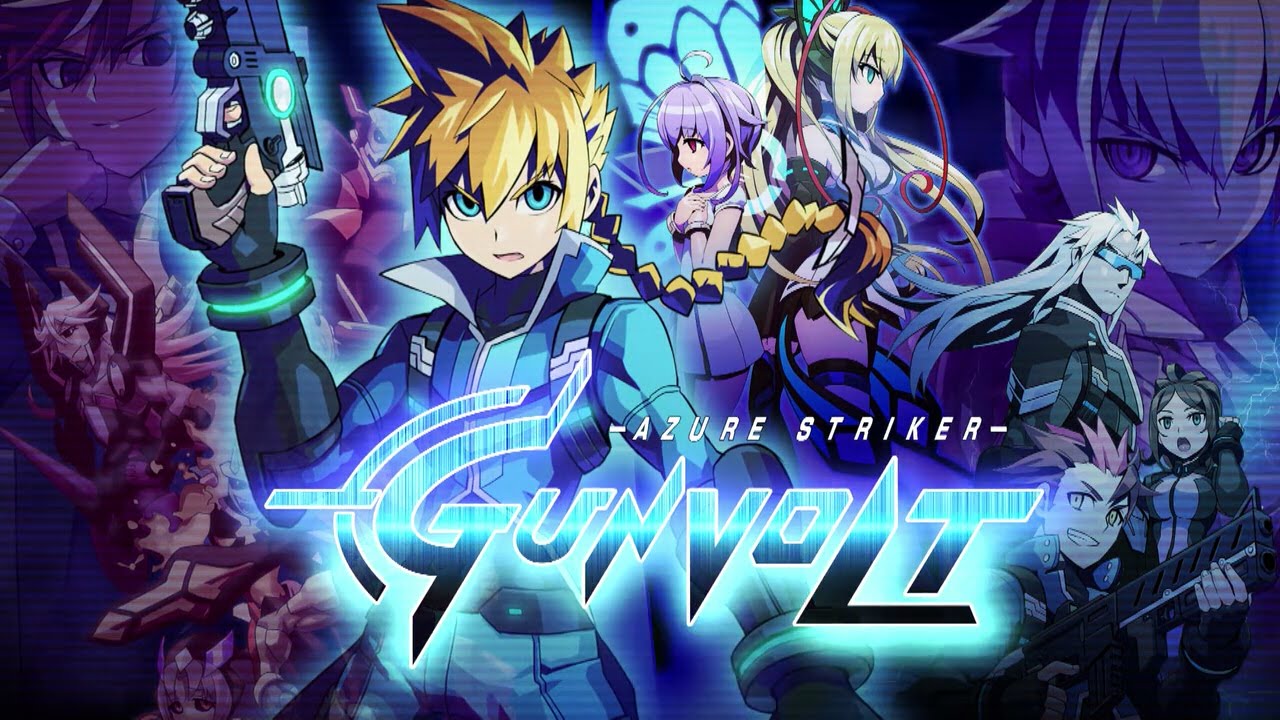 After Inti Creates brought out the latest patch for Azure Striker Gunvolt (the original, not the sequel), an unfortunate issue came about. Players reported problems with Special Mission 5 after applying the patch.
Thankfully, Inti Creates became aware of the situation and created another update. You should be able to access version 1.4 tomorrow – December 22. Once downloaded, Special Mission 5 should work without any issues.
Speaking of Azure Striker Gunvolt, character artist Yoshitaka Hatakeyama made a special wallpaper for Christmas. That's located at the source link below.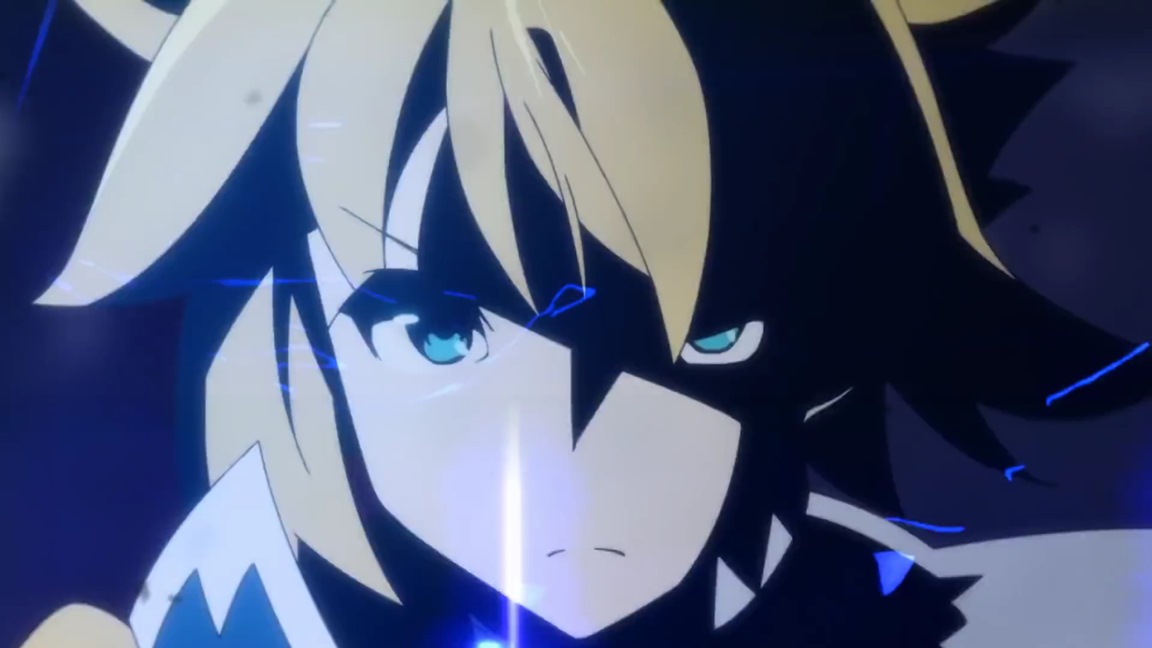 Originally, the Azure Striker Gunvolt anime OVA was planned for Winter 2016. That target won't be met, but not by much. The team now hopes to have the anime ready in January.
When it's ready, the Azure Striker Gunvolt anime OVA will be placed on the 3DS eShop. It will be distributed in North America, Europe, and Japan.
We'll bring you the final release date as soon as we have it.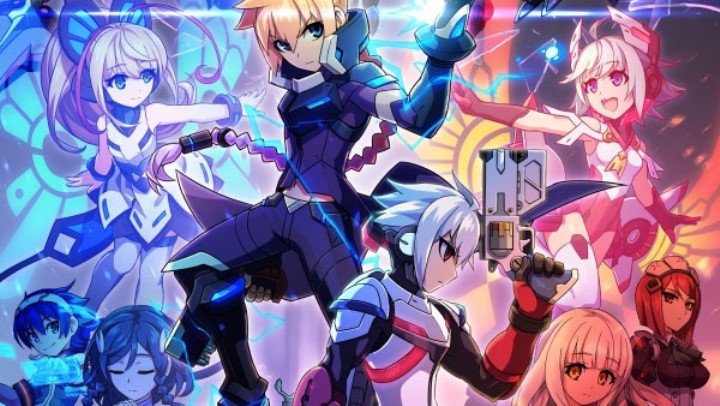 Inti Creates has made two Azure Striker Gunvolt titles thus far. Speaking with Nintendo Everything, the studio revealed that the team is very much interested in continuing the series.
Director Yoshihisa Tsuda told us that he very much wants to make a title "that continues the series with Gunvolt at the helm as the main protagonist." It's something he believes can happen so long as the fan support is there. He also has "a rough idea for what I would want the potential sequel to be".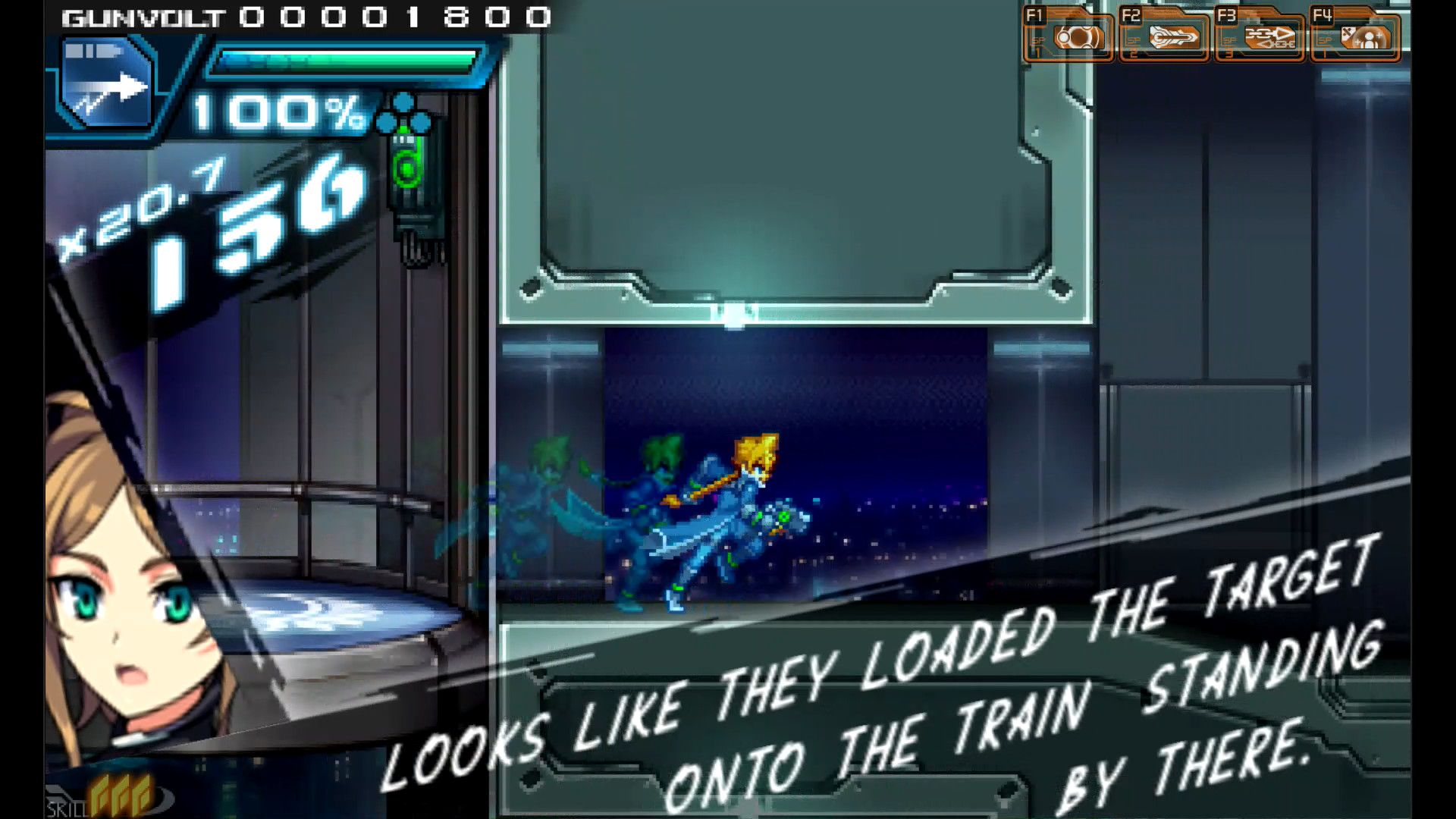 While it's taken significantly longer than expected, Azure Striker Gunvolt is finally getting the Japanese Voice Mode on October 20 as part of a 1.3 update. It had originally been announced last year. In the Azure Striker Gunvolt: Striker Pack, this is already included on the cartridge.
The Japanese Voice Mode is rather substantial. In addition to restoring voices for all of the characters, the game has been re-localized. A bunch of dialogue has also been added in as Gunvolt moves through stages.
Here's the official announcement from Inti Creates: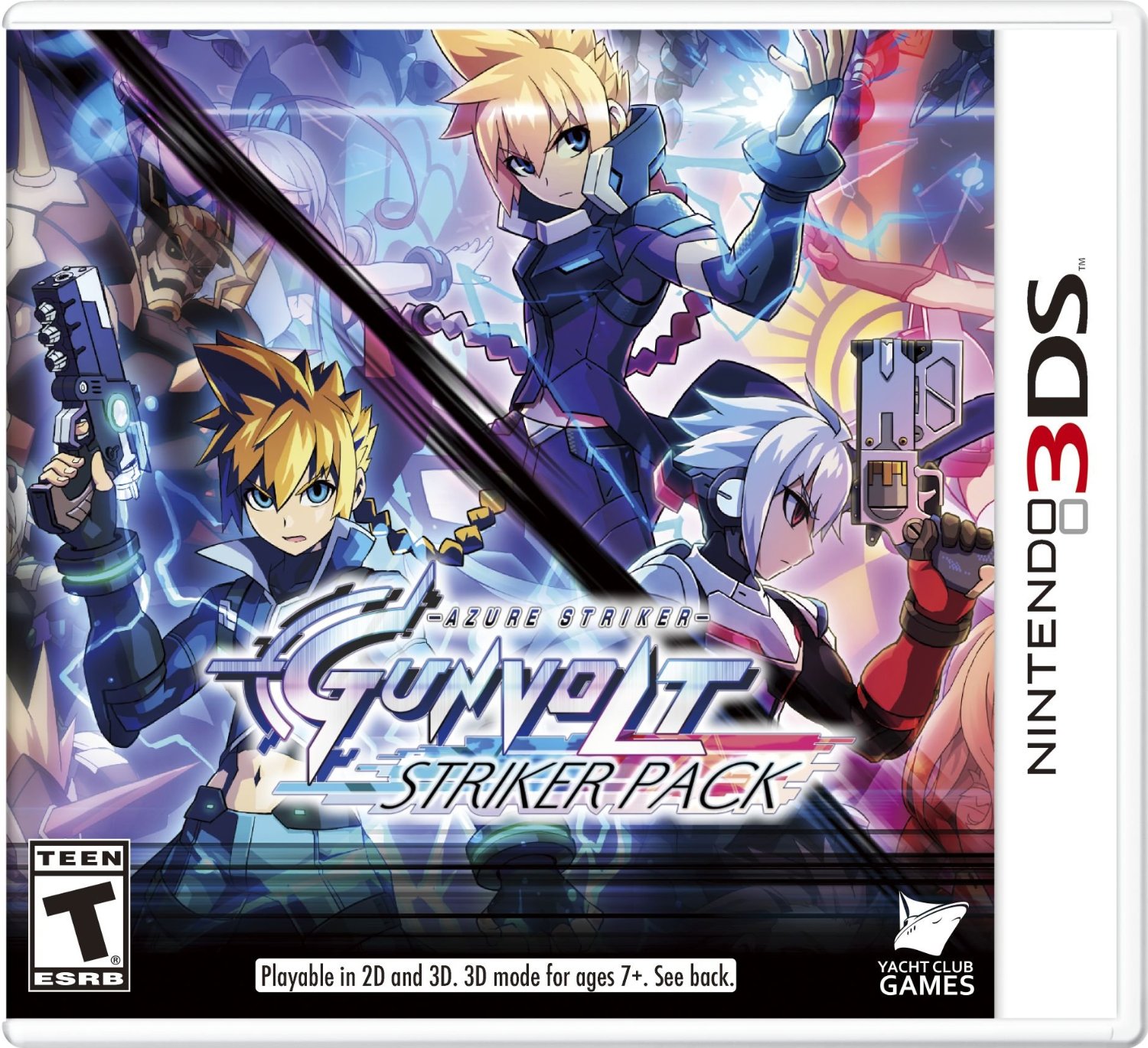 Last August, Inti Creates said that Azure Striker Gunvolt would be receiving an update which would add Japanese voices. Although it has still yet to be released, the good news is that it's still on the way. Moreover, the Japanese voice mode will absolutely be included in the Azure Striker Gunvolt: Striker Pack.
Here's the news from Inti Creates:
"Also, in regards to the Japanese Voice Mode for Azure Striker Gunvolt 1 on the 3DS, we are sorry that it is taking as long as it has to give you any concrete information. At this point, we can tell you that the Japanese Voice Mode will definitely be included in the Striker Pack for sure. Just like the Steam version, it will have all of the voices back in place and the new translation to go along with said voices. As for any sort of patch/update to the digital version of GV1, as soon as we have something for you, we will not hesitate to announce it."
Speaking of the Azure Striker Gunvolt: Striker Pack, it's late September launch isn't entirely set in stone. According to Inti Creates, it "may extend slightly into October by a few days."
Lastly, aside from that, today's news update also includes official details on the Azure Striker Gunvolt 2 bosses Gibril and Asroc. Head past the break for the latest on these two characters.