Digital Champ Battle Boxing, Motoroader hitting the North American Wii U Virtual Console tomorrow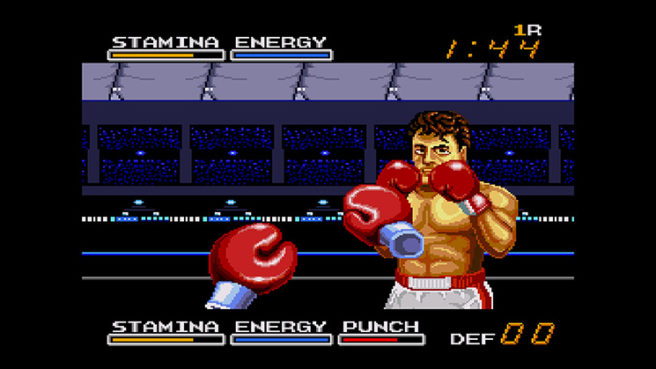 Two more Virtual Console games are landing on the North American Wii U Virtual Console this week. Nintendo's website lists Digital Champ Battle Boxing and Motoroader for release tomorrow.
Here's an overview of Digital Champ Battle Boxing:
Set in the near future, DIGITAL CHAMP is a first-person-perspective boxing title that plunges players into the raw intensity of the ring! Determined to thwart Mother Computer's plot to conquer mankind, you infiltrate the enemy's domain, using your boxing skills to vanquish your foes. Each round is three minutes, with a total of twelve rounds to a match. Advance to the next contest through either a KO or by flattening an opponent three times in a round for a TKO. Utilize an arsenal of left and right jabs, hooks, power-charged crosses, and three different kinds of "Devastator" punches. Deftly block and slip your opponent's attacks, and look for your chance to lay them out.
And Motoroader:
Motoroader is a futuristic racing game that allows up to five players to compete against each other! Use the cash earned when you win a race to power up your machine! Not only can you change the "TIRE" and "BODY" of your vehicle, but you can also add "SPECIAL" parts! Jump over tall obstacles with a "HOPPER" and blast past your rivals at incredible speeds with "NITRO"! What multiplayer game would be complete without attack items? Use a forward-launching "GRENADE" or a backward-dropping "BOMBER" to blow up and knock away your rivals!
Digital Champ Battle Boxing and Motoroader will cost $5.99 each.
Leave a Reply