Dillon's Dead-Heat Breakers devs on the influences of Gorons from Zelda and Mad Max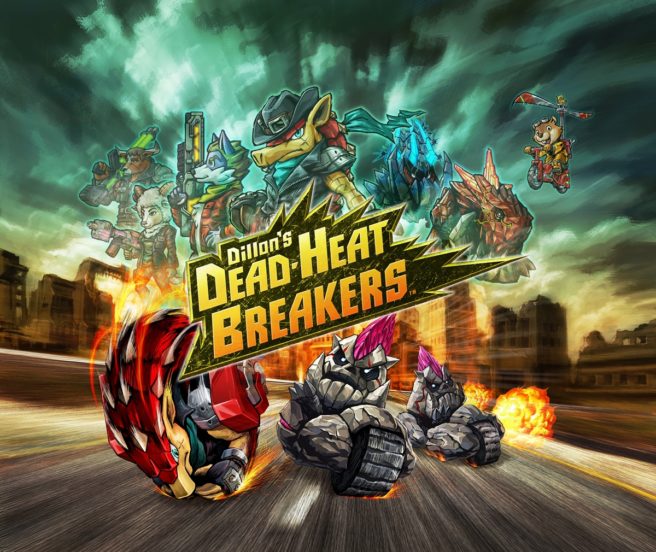 In an interview with Nintendo World Report, Nintendo's Kensuke Tanabe and Risa Tabata as well as Vanpool's spoke about the origins of the franchise and some of its influences.
When originally making Dillon's Rolling Western, one of the first concepts was to have Goron tribe characters from The Legend of Zelda. Tanabe and Tsuda explained:
Kensuke Tanabe (KT): Originally we had this prototype of this game from Vanpool first. From there we expanded on the game. The original prototype of the game we had was just to use the touch screen on the bottom and using the stylus to move around the character. The original idea of the game was to use the stylus in a sort of slingshot way to throw a character, attack, and slam the character and make it run. That was the original gameplay. The character was already rolling at the time.

Jun Tsuda (JT): Originally we came up with the idea of this game using the Legend of Zelda Goron tribe characters.

KT: I got the proposal of this game using the Goron tribe character and thought "why not just come up with a new character?" And at the time I used to go on business trips with Tabata-san to Austin, Texas (where Retro Studios is located). Did you know that the representative animal of the state of Texas is an armadillo? When I started thinking of the rolling character, it had to be an armadillo. And when you think Texas, it has to be a Western. The idea of the rolling action and the Western came first, and the action and tower defense came at the very end.
As for the latest entry in the series, Dillon's Dead-Heat Breakers, a key influence there appears to be Mad Max:
KT: I don't think I should say this but one of my favorite movies is Mad Max.

NWR: The Mad Max influence really came through in the beginning of Dead-Heat Breakers.

KT: Thank you. So that's how I proposed it back to Tsuda-san.

JT: Even within those two previous titles in the Western game setting, there were these Mad Max-like elements such as Russ riding in the gyrocopter-looking thing. The proposal from Mr. Tanabe was very easy for us to take into the game.
Leave a Reply