Do you have any further questions about Splatoon?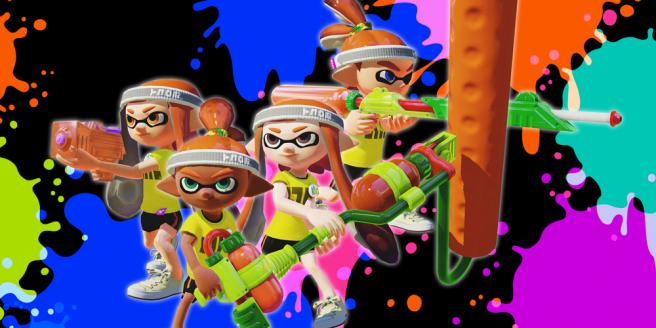 Hello. Everyone. (say this like Iwata does in the Nintendo Directs)
Nintendo was very kind to send us a pre-release build of Splatoon for review, and Brian and I wanted to try and get some video content about the game up before its release in a couple weeks. We were going to do a simple Q&A about the game, but since GameXplain already covered a ton of the more common desired information (as comprehensively and eloquently as they always do), we thought we'd ask first: is there anything more detailed you want to ask about the game? How mechanics interplay? How it feels to only have two maps in rotation? Something very specific about online play or whatever?
If you've got anything you want to ask, post a comment below, send us an email with the subject "Splatoon Question", or tweet at us with the tweet beginning with "Splatoon Q:".
Thanks everyone! We'll look at the questions soon and decide if there's reason enough for our own Splatoon Q&A video. Either way, we'll have a video review when the embargo lifts and more video content before launch as well.
~Austin
Leave a Reply