Doki Doki Literature Club Natsuki Nendoroid out in August, new photos, pre-orders open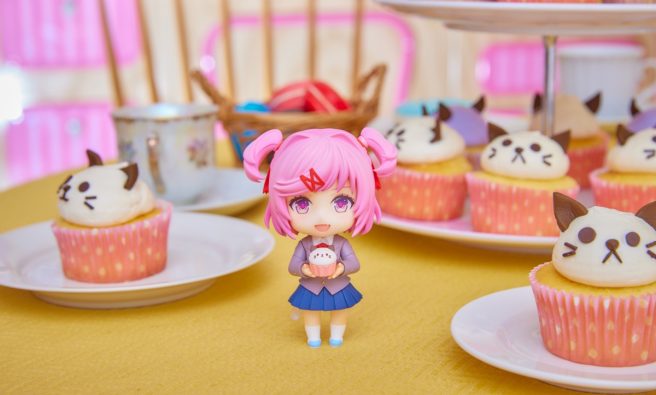 We've got news about the Doki Doki Literature Club Natsuki Nendoroid, including a release date, new photos, and pre-orders.
This figure was first announced in May 2022 at the WonHobby Gallery 2022 Spring event. You may remember that at the time, we only had a concept image. Full production is ramping up and now we have a final look at the figure.
The Nendoroid comes with three face plates: a smiling face, pouting face, and wondering face. Optional parts include Natsuki's kitty cupcake, parfait girls manga. and optional parts sheet (dialogue boxes from the game, cocoa-cat cake box, poem, and more). It seems that fans can also opt to purchase a special version of the figure that includes the purple kitty cupcake.
Here's a bunch of photos:
You can pre-order the Doki Doki Literature Club Natsuki Nendoroid here, but there's a deadline of April 3, 2023. The figure is expected to launch this August.
Also, don't forget that there's another Nendoroid for Doki Doki Literature Club. A figure for Monika came out last year. We have information about that here.
Doki Doki Literature Club Plus is available on Switch. Earlier today, it was announced that the game has sold over one million copies across all platforms.
Leave a Reply