Doom Eternal dev diary – "In-Game Events"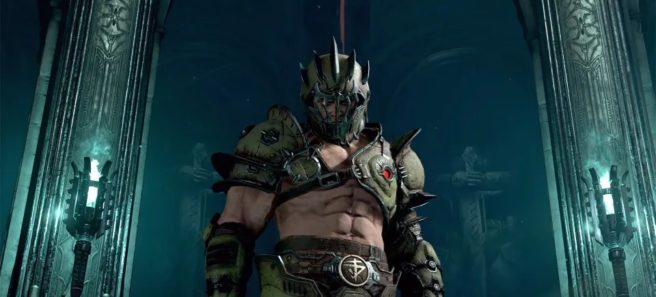 Bethesda today issued the first developer diary for Doom Eternal. Developers Marty Stratton and Hugo Martin have shared details on in-game events, which let players unlock cosmetics, weapon skins, nameplates, podiums, and more.
Here's the full rundown:
Link your account, get those rewards
Make sure you're prepared for DOOM Eternal's arrival by linking your Bethesda.net account to your preferred platform(s). You'll need to link your account to get the content you've unlocked from the Slayers Club – getting a head start now will help save you some time when the game launches.

If you haven't yet, sign up for free Bethesda.net account today and join the Slayers Club to unlock the Zombie Slayer skin!

DOOM Eternal comes fully integrated with online features rewarding your skills with XP, unlocking awesome cosmetics like player skins, weapon skins, nameplates, podiums and more to personalize your experience in the single-player Campaign, BATTLEMODE and even the main menu. And yes, you can earn XP for Events just by playing the Campaign!

To track Events progress and ensure you get your in-game rewards, a Bethesda.net account login is required to enjoy DOOM Eternal online – there is no 'offline mode' for the game while connected to the internet.

If your platform of choice isn't hooked up to the internet, don't worry – players can still rip and tear through DOOM Eternal's single-player Campaign offline. Only online features like BATTLEMODE, Invasion and progression towards DOOM Eternal's in-game Events will be unavailable without an internet connection.
We have today's new dev diary below.
Leave a Reply