Dragalia Lost – Forgotten Truths raid event announced for September 29 with trailer and master-difficulty quests for The Agito Uprising coming in October
Dragalia Lost's second anniversary is on the horizon, and a new raid event has been announced to accompany it. This raid is called Forgotten Truths and its story follows Zethia as she is transported 1,000 years into the past.
A lengthy trailer has been dropped alongside this information and it gives a good look into the story of this event. This is available to view below, and Forgotten Truths will be coming on September 29, 2020 at 11:00pm PT.
The raid event for the 2nd anniversary of #DragaliaLost, Forgotten Truths, starts Sept. 29! Zethia is suddenly transported 1,000 years into the past… What truths await at the end of a journey through time and space itself? #DragaliaLost2ndAnniversaryhttps://t.co/HYZET0Vv9f pic.twitter.com/gHScOIV80W

— Dragalia Lost (@DragaliaLostApp) September 28, 2020
Also, master-difficulty quests are being added to the Agito Uprising in October and they will be followed by an even harder difficulty in November. The schedule and the applicable quests are included in a chart below.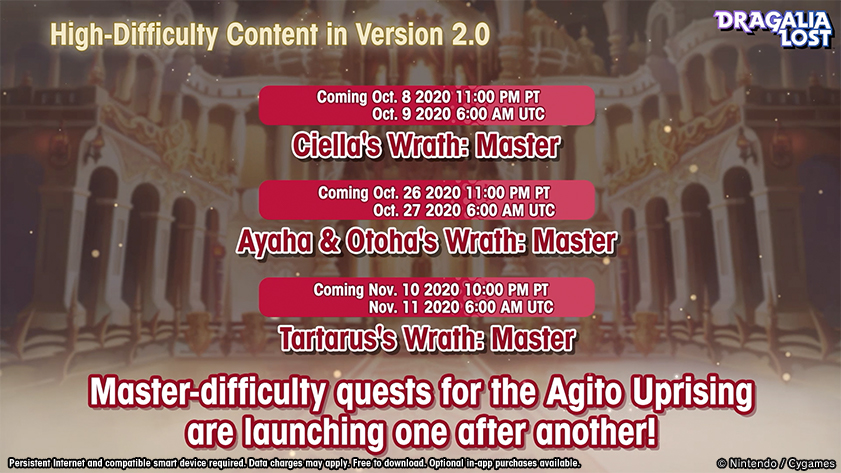 Leave a Reply