Dragalia Lost shares 4-year anniversary art, main campaign ending credits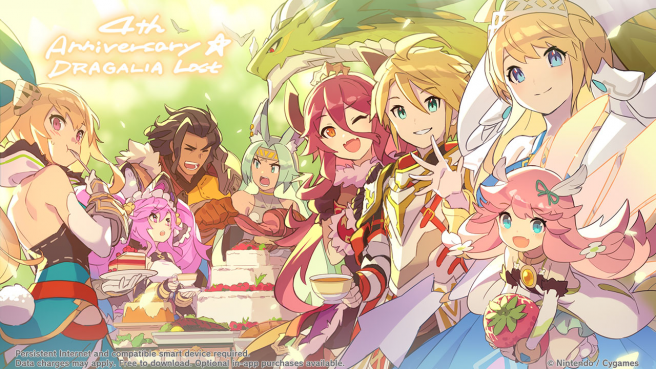 Today marks four years since Dragalia Lost originally released on mobile devices. To celebrate the occasion, Cygames has shared a new piece of art featuring the game's main cast, thanking its community for the support they've received over the last several years. We've attached the image above.
At the same time, they've also uploaded a video of the game's full credits that play upon completing its main campaign. Said campaign ended last July, with this being a way of making sure players will be able to watch the credits any time at their leisure.
Below is the full video featuring the game's ending credits.
Here are the details on both of the songs that play throughout the credits sequence, as well as a better look at the new piece of art created for this video:
"Words To Give" by Lucrezia
Lyrics by Keisuke Okada
Composed by Keisuke Okada
Arranged by Taku Inoue and Hironao Nagayama

"Owaranai Sekaide" by DAOKO
Lyrics by DAOKO
Composed by Takeshi Kobayashi
Arranged by Takeshi Kobayashi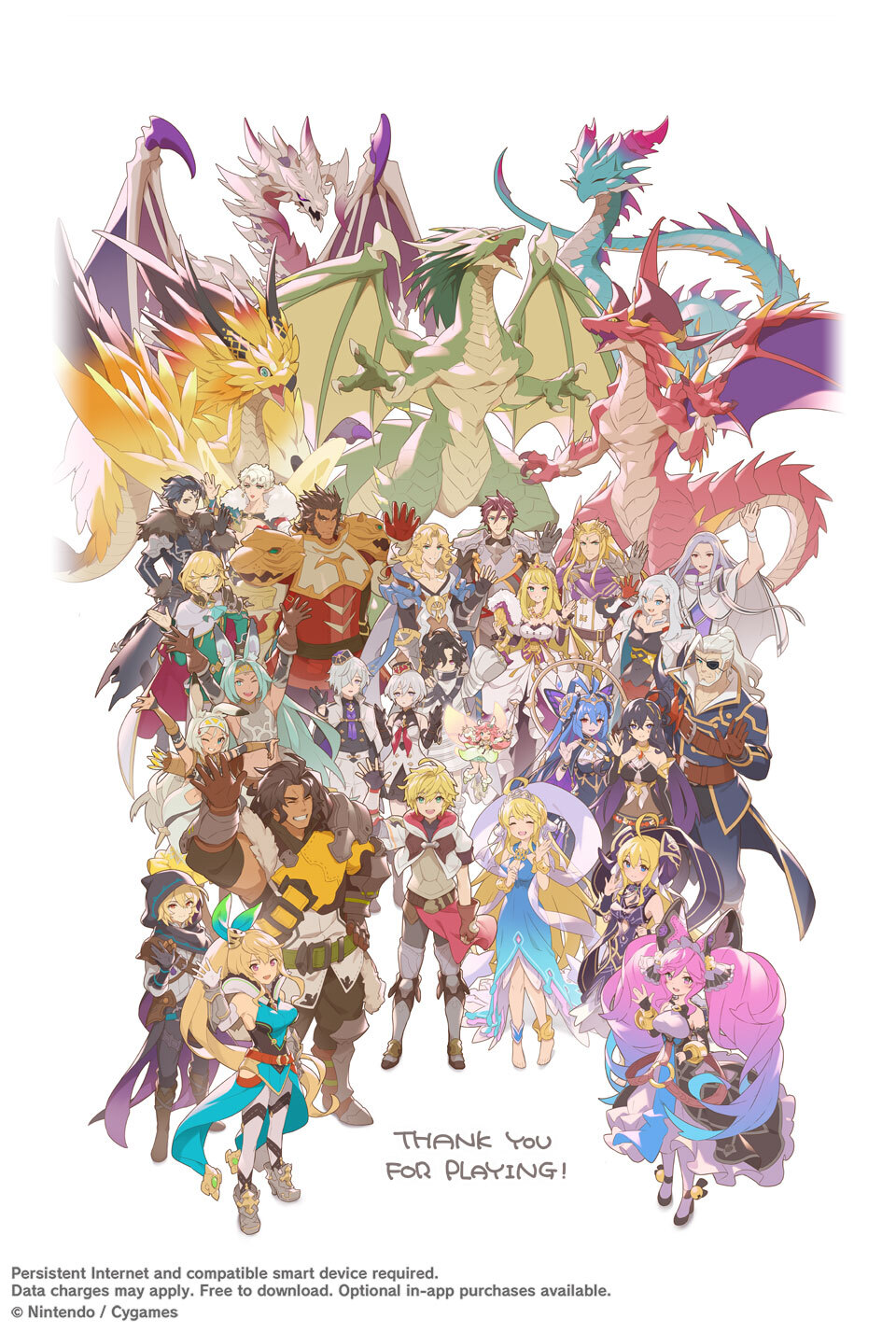 A 4th Anniversary log-in bonus has also been made available, with participating players being able to earn Wyrmite, Rainbow Orbs, Omnicite and a whole host of other goodies.
This celebration is a tad bittersweet though; Dragalia Lost is set to shut down in less than two months, on November 11, 2022. As such, this is somewhat of a last hurrah for the title, and a way to make sure that players will be able to rewatch the credits and appreciate everybody who's worked on this game even after it service has ended.
Leave a Reply