Dragon Ball FighterZ update out now on Switch (version 01.27), patch notes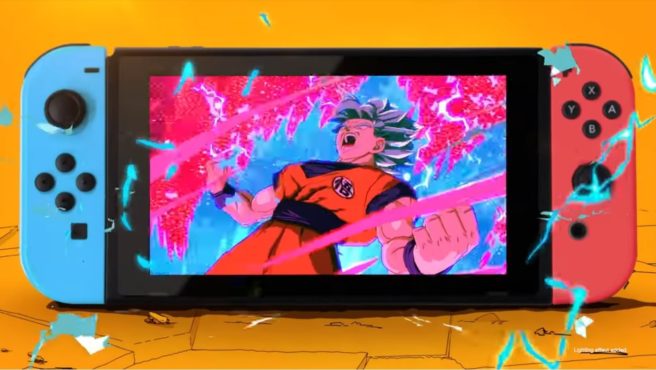 Dragon Ball FighterZ was updated to version 01.27 on Switch this week. Along with a couple of changes to Z Assists, there are also a bunch of fighter adjustments.
Below are the full patch notes:
Dragon Ball FighterZ system changes
• Some Z Assists
– Fixed an issue in which pre-attack effects for some Z Assists would remain on the screen under certain circumstances.
– The affected Z Assists are as follows: Super Saiyan Goku Z Assist A, Yamcha Z Assist B, Tien Z Assist A, Cell Z Assist A, Goku Black Z Assist A, Base Form Goku Z Assist C.

Ultra Instinct Goku
• Crocuhing heavy attack – Increased recovery on crouching heavy attack.

• Unrestrained Will – Increased start up and landing recovery for Unrestrained Will.

• Embodied Light – Reduced horizontal range of the grounded version of Embodied Light.

• Godly Strike – Increased damage scaling on Godly Strike and reduced its damage when there is no camera effect.

• Z Assist A
– Z Assist A and Rising Heat are now only invincible to jumping attacks.
– Adjusted Rising Heat's properties, as it is now no longer an invincible move.

• Accelerating Battle Spirit – Increased landing recovery for Accelerating Battle Spirit.

Kid Buu
• Super attacks and meteor attacks – Reduced minimum damage for all super attacks and meteor attacks.

GT Goku
• Z Assist A and grounded Kamehameha – Adjust Z Assist A and grounded Kamehameha when blocked.
• Z Assist A – Increased the start up of Z Assist A.

Android 21
• Z Assist C – Adjusted the damage scaling on Z Assist C to match that of the scaling for other characters.

Beerus
• Quality of Life – Fixed an issue in which crouching unique attack would behave strangely under certain conditions.

• Z Assist – Z Assists now return even during the time freeze when God of Destruction's Judgement hits.

Super Baby 2
• Parasite Takeover – Adjusted the movement of the medium version of Parasite Takeover to better differentiate it from the light version.

• Interceptor Kick – Interceptor Kick is now affected by the decrease in untechable time from being used in combos.
Leave a Reply