Dragon Ball Fusions' big update confirmed for February 13 in North America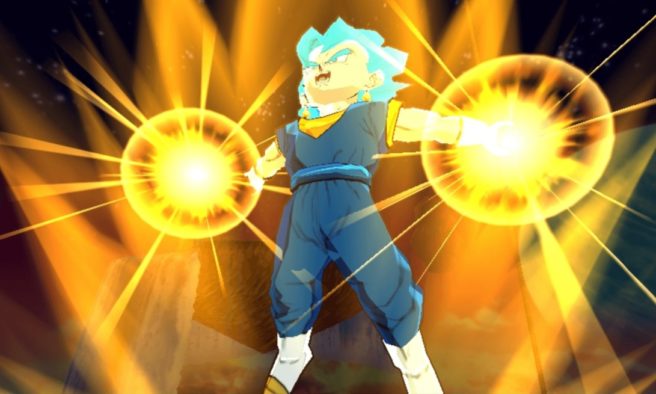 Bandai Namco previously announced that a big Dragon Ball Fusions update is planned for February 17 in Europe. A release date of February 13 has now been confirmed for North America.
Dragon Ball Fusions' update adds in online battles, an online special moves trading function, new characters, new fusion possibilities, and more.
Here's a rundown of upcoming content:
New Characters:
Future Trunks
Goku Black
Super Saiyan Rosé Goku Black
Super Saiyan Trunks
SSGSS Vegito
Zamasu
Fused Zamasu
New Clothing (Purchase-able at Clothing Shop by paying Energies)
Future Trunks Clothes
Goku Black's Clothes
Zamasu's Clothes?After recruiting Fused Zamasu?
Fused Zamasu's Clothes?After recruiting Zamasu?
New Titles
Unyielding Spirit
Savior
Conqueror of Gods
Special Moves (via Special Move Machine)
Black Kamehameha
Light Sword
Divine Wrath
Final Kamehameha
Leave a Reply