Dragon Ball: Fusions gets first review in Famitsu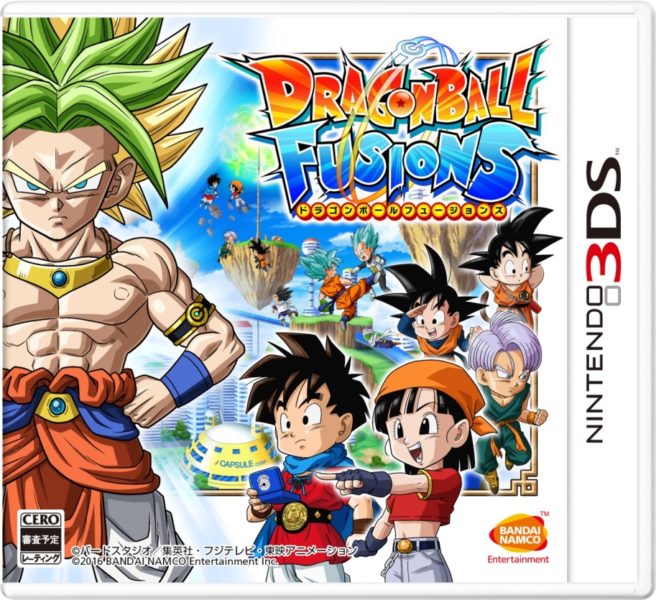 Dragon Ball: Fusions recently made its way to Japan. The new 3DS game comes from Bandai Namco and Ganbarion, the latter company of which created Pandora's Tower.
Dragon Ball: Fusions appears to be seeing a good reception in Japan thus far. With Famitsu for instance, it reviewed highly. It earned a score of 33 points out of 40 from four editors – individual scores of "8", "8", "8", and "9".
We've now prepared a translation of Famitsu's review. Continue on below to read it in full.
Reviewer 1 – 8

Even though fusion compatibility is pre-decided to an extent, there are many characters, like Arale and Dragon Ball Super characters, which is exciting. Up to 5 vs 5 team battles are interesting and like no Dragon Ball product before, with things like support depending on a partner and make the enemy fly and ring out. Direction of the battles is also flashy and lively. In addition, there are partner gathering and training elements, so there is enough content worth playing.

Reviewer 2 – 8

Combining the various Dragon Ball characters and being able to see fusion forms is very interesting. Even though it feels like battles take a bit long at times, team fights are strategic and fun, with things like partners' follow-up attacks, paying attention to ring out position, and using hand-to-hand fighting and energy blasts properly. The speedy action element is also well done with a "full force attack", which you can use when scouting partners.

Reviewer 3 – 8

"What if Goten and Trunks fused together?" is a nice idea. Combinations of original characters are fixed to an extent, but the style of fusions is impressive. The ultimate move of fusing five partners in battle is also interesting as there is variation. Even though battles are menu based, there is strategy and sense of speed like in the original anime thanks to pushing enemies like in billiards. The additional camera feature is good, too.

Reviewer 4 – 9

The looks of deformed characters are cute of course and the original world has been utilized skillfully in this title. It is pleasant to explore the map by flying and battles are also original and interesting as they are like ohajiki [a game similar to marbles] where positioning is a part of the strategy. However, many characters participate in a battle which decreases visibility. It is also troublesome that one match tends to take a long time. Nonetheless, total production and design is excellent and it is easy to play.
---
Thanks for making it to the end of this post! If you use any of this translation, please be sure to properly source Nintendo Everything. Do not copy its full contents.
Leave a Reply