Dragon Ball Xenoverse 2 trailer shows Dyspo, teases Revival of the Demon Realm mission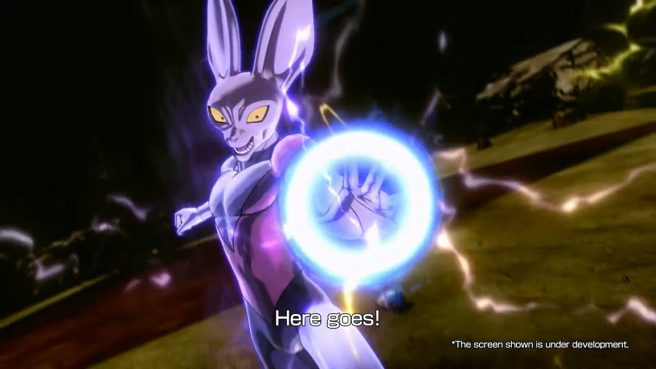 Bandai Namco has provided a proper look at Dyspo in Dragon Ball Xenoverse 2, and has teased a new mission, Revival of the Demon Realm.
Dyspo was confirmed for the game last month. As was previously announced, the DLC character will arrive this summer. A specific date still hasn't been determined.
Here's a quick refresher on Dyspo:
Hailing from the ranks of Universe 11's heroic Pride Troopers, the supersonic warrior Dyspo is coming to Xenoverse 2! When it comes to speed, no other warrior can hold a candle to Dyspo – even light itself gets left in the dust!

And since he'll be joining the game as a playable character, all that speed is yours to harness!! Close the distance between you and your enemies in the blink of an eye and unleash Dyspo's wide array of attacks before they know what hit them! His Awoken Skill "Supersonic Mode" further increases his movement speed and buffs certain attacks at the cost of constantly draining Ki, so knowing when and where to use it will be the key to victory with this character!
As for Revival of the Demon Realm, players will find out what happened to Dabura. No further information has been shared.
Here's the Dyspo trailer and tease of the Revival of the Demon Realm mission for Dragon Ball Xenoverse 2:
Dragon Ball Xenoverse 2 is currently available on Switch.
Leave a Reply