Dragon Quest Builders 2 ships 1.1 million copies worldwide, final update detailed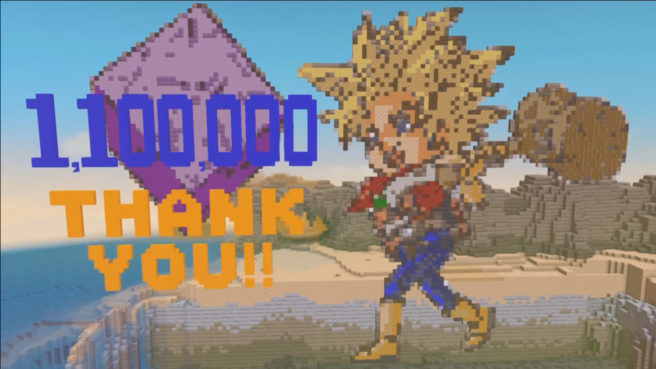 During a live stream earlier today, Square Enix announced that Dragon Quest Builders 2 has surpassed 1.1 million in shipments worldwide. Additionally, the final update is due out on August 20 in Japan – news for the west should follow soon.
Here's what Square Enix is including in the last free patch:
– There are now three save data slots.
– If you achieve 45 builder recipes, clear the item check events for acquiring infinite materials on all Explorer's Shores, and visit a Buildertopia at least once, a letter will appear in the mail, an epilogue will begin
– Four new "Villager Hair" styles have been added for both the boy and girl characters
– These will unlock after completing the "Let's Make a Room for the Villagers" builder recipe
– The new hairstyles are not unisex
– By using the items "Clear Card," "Cloudy Card," "Rain Card," "Snow Card," and "Storm Card," you can freely change the weather of the Isle of Awakening
– After obtaining the "Builder's Eye" by completing all builder recipes, talk to the glowing hammerhood to get an idea for a recipe, which will then allow you to create the cards of the Magic Workstation
– "Hero's Flag" is a system where by holding the attack button, nearby villagers follow the protagonist
– With this update, villagers other than soldiers will also follow along
– Save up to three Buildertopias: this will be unlocked when a certain letter arrives in the mail during the epilogue
– The number of rooms on an island will now be displayed on the menu screen
– Natural growth of vegetation can now be turned on or off in the "Settings" screen
– Builder's Eye cursor movement speed can now be chosen from three speeds in the "Settings" screen
– There will be arrows showing which way a villager is using an item on the guidelines of items which have direction
– Improved control stability and fixed some bugs
You can watch a recording of today's live stream below, which showcases the new update.
Leave a Reply