Dragon Quest XI features camping, crafting, dragon riding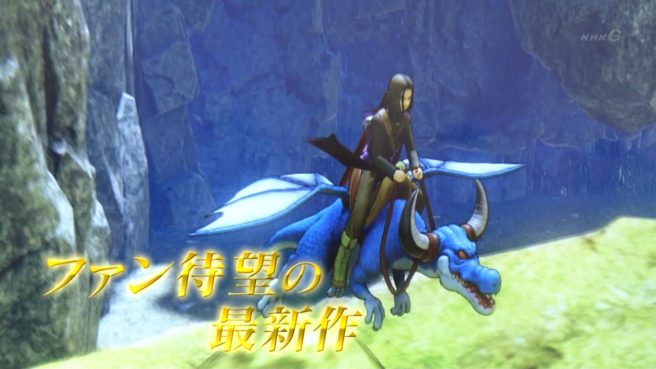 A few new Dragon Quest XI details have emerged from NHK's Dragon Quest 30th anniversary special program.
First, camping is in the game. One image shown from the PlayStation 4 version is of a "Camp Menu". Here players can rest (heals HP and MP), do "mysterious smithing," pray to the statue of the goddess, and patrol the area.
On another screen which asks the player what they want to create, the following options are shown:
Copper Sword (Seidou no Tsurugi)
Iron Sword (Tetsu no Tsurugi)
Silver Rapier (Zan no Rapier)
Zombie Killer
Platinum Sword
Zombie Buster
Magic Swordsman Rapier (Makenshi no Rapier)
Fire Sword (Honoo no Tsurugi)
Metal Slime Sword (Metasura no Tsurugi)
Miracle Sword Modified (Kiseki no Tsurugi Kai)
Hayabusa Sword Modified (Hayabusa no Tsurugi Kai)
Inferno Sword
As Gematsu points out, each item in the smithing menu has a list of required items to create that item, a description, and difficulty level.
NHK's program also showed that players will be able to ride dragons in Dragon Quest XI.
Leave a Reply