Dragon Quest XI for Switch officially based on the PS4 version, won't be censored in the west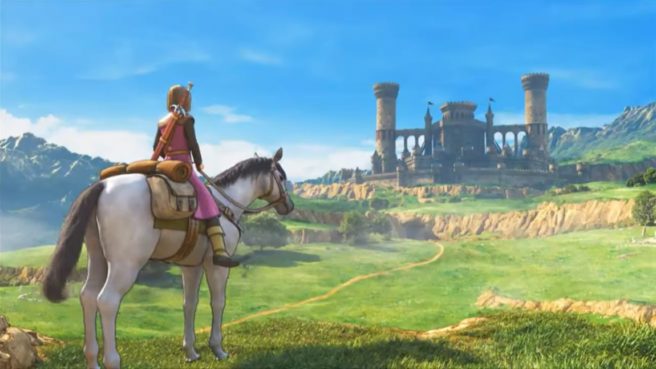 Square Enix has very slowly been speaking about what to expect from Dragon Quest XI on Switch. Although the RPG initially launched in Japan last year and is heading west in September, the Switch version is still a long way off.
We at least have confirmation now that Dragon Quest XI on Nintendo's console is based on the PlayStation 4 release. Producer Hokuto Okamoto finally shared the news at PAX East 2018 last weekend. This had been widely speculated in the past, but it's the first time Square Enix has gone on the record with that news officially.
Okamoto also mentioned that Dragon Quest XI won't be censored in any way for its western localization. Although Square Enix will be adapting some of the dialogue as all companies tend to do, elements like the classic "puff puff" will be left as is.
Okamoto referred to the "Magic Slot" feature in Dragon Quest XI as one instance in which it would resonate more with Japanese users, but won't be removed in the west. Magic Slot has ties to pachislot, a type of entertainment that's very much geared toward players in Japan.
Thanks to Jake for the tip.
Leave a Reply