Drawn to Life: Two Realms – full patch notes for version 1.1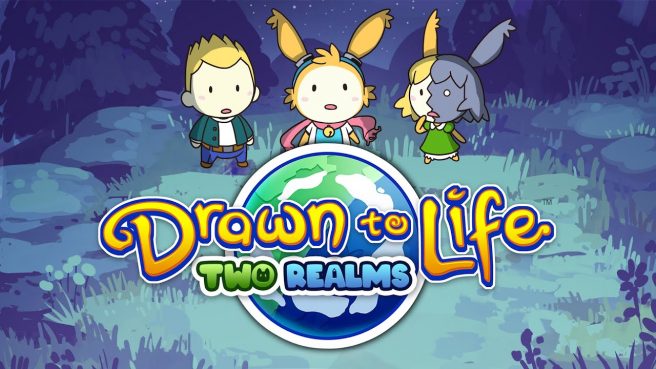 505 Games and Digital Continue have shared the full patch notes for the recent Drawn to Life: Two Realms update. We previously noted that version 1.1 adds touch screen support for the Draw Tool and new content, but a number of issues have been addressed as well.
Below are the full patch notes:
Bugs Fixed

Resolved issues with player falling through and breaking animation on moving platforms
Fixed issue with score being generated infinitely by jumping on bullets
Fixed issue with scoring system combos not registering correctly, allowing for easier comboing
Fixed issue with timer continuing on when draw requests are completed (Note: currently working on this one should be done today)
Fixed issue where grabber toy could break by accidentally grabbing the blades
Fixed issue where ice block could break progression by going through a gem and never releasing it
Increased Coin Bag from 20 to 50
Fixed issue where Dreamers were associated with the wrong Shadow cages on Franco Key
Fixed issue where only level sequence was saved without saving which stage you were on
Fixed several crashes

New Content

We've added 20 new stickers, including a Beret, a Viking Shield, and Bunny Slippers
9 new stamps for your character with some with a lotus, a transistor, some gears, and more!
19 new templates have been added ranging from a Snow Monster to Spot the dog!
We have 10 new challenge levels for you to explore and overcome!
Added Touch Support for Draw Tool (Nintendo Switch)
If you're interested in Drawn to Life: Two Realms, you can pick up the game from the Switch eShop.
Leave a Reply