EB Games display showing "Summer 2016" release window for Mighty No. 9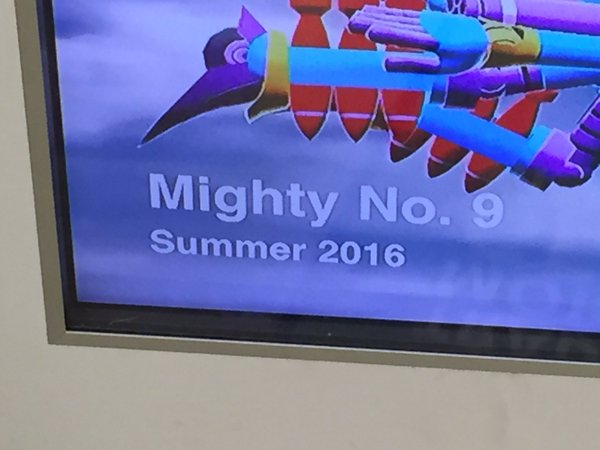 Mighty No. 9 has suffered through several delays. The last time we heard about the game in an official capacity was in January, when it was pushed back to "Spring 2016". Could it now be seeing another delay?
A display at EB Games is currently showing Mighty No. 9 as launching in "Summer 2016". That's most definitely not a confirmed time frame, but it is a bit concerning. There were actually rumors earlier this week about Mighty No. 9 possibly being moved back to December, although it was later proven inaccurate.
What's maddening about this all is how little we've heard from the Mighty No. 9 team about the situation. If the title is still on track for spring, you have to wonder why things have been so quiet. The end of the season is less than two months away after all!
Leave a Reply