Elliot Quest has a few new elements on Switch, also being patched into the 3DS version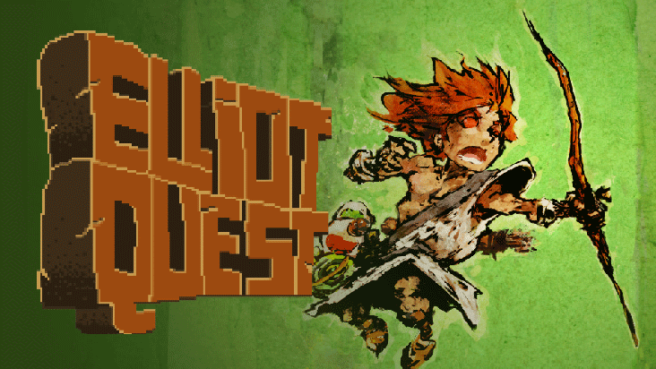 After previously hitting both Wii U and 3DS, Elliot Quest makes the jump to Switch this week. It's been listed on the eShop, but we've officially confirmed with PlayEveryWare that the worldwide release is set for October 19.
We also have some news about content updates. For the new Switch version, PlayEveryWare implemented the following:
– Easy mode (you don't lose XP when you die, and increased the level cap to 25)
– Feather's teleport mechanic updated so that you can choose from a few places on the world map rather than just the first village
– One of the NPCs has been updated to provide a map to the crystals and bosses, to help players figure out where they might want to go next
PlayEveryWare mentioned to us as well that the 3DS version of Elliot Quest will be updated on the same day in both North America and Europe. It'll include the content made for Switch.
To recap, here's what you can look forward to with Elliot Quest:
After Elliot's wife disappears, he falls sick and attempts to take his own life–only to discovers that he can't die. Plagued by nightmares and growing weaker by the day, Elliot seeks out a local Sage, who tells him that he's the victim of a rare curse. A demon called a Satar is slowly consuming Elliot's vitality. If Elliot can't find a cure to the curse before it's too late, he too will become a Satar. His only hope is to ask for the help of one of the island's Guardians, who have kept the Satar from taking over Urele.

Explore a vibrant open-world filled with hidden secrets and mysterious Guardians that can help cure Elliot's curse of immortality. Throughout this adventure you'll collect countless abilities and spells, quest through 5 dungeons and defeat 16 unique bosses along your way to unlocking multiple endings.
Leave a Reply