Empoleon revealed for Pokken Tournament arcade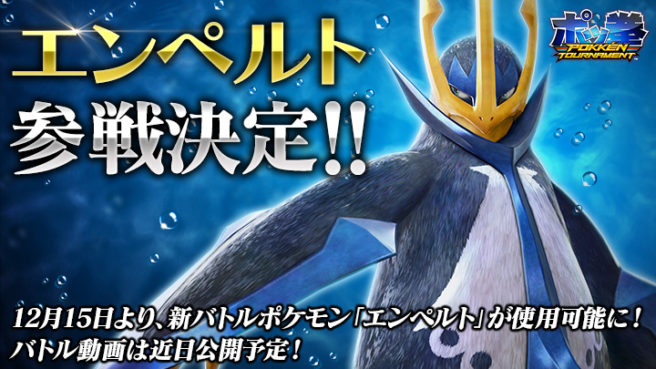 Bandai Namco has finally revealed that Empoleon is making its way to the arcade version of Pokken Tournament. The character is due to be added on December 15.
A number of new Pokemon have joined Pokken Tournament over the past few months. Darkrai, Scizor, Croagunk were all added since July, though only in arcades. It remains to be seen whether the Wii U version of Pokken Tournament will be updated with these characters.
Note that Empoleon was not shown during a Niconico stream, so footage is currently unavailable. If any streams or gameplay pops up, we'll bring that to you.
Leave a Reply