Engine Software LinkedIn profile suggests Killer7 could be coming to Switch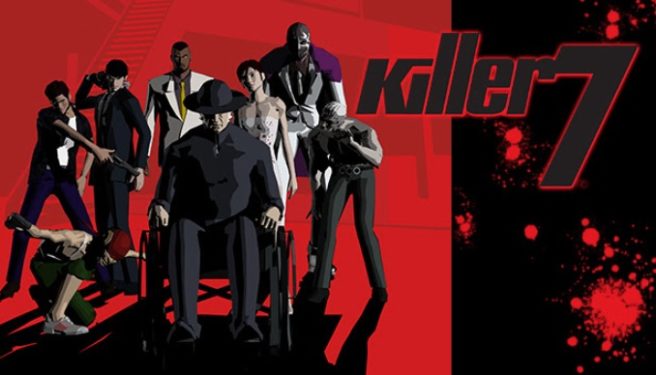 Update (8/16): Ruud van de Moosdijk, Engine Software's owner & VP of development, has said that "the unannounced project I am working on with a prolific Japanese developer, is not Killer7 for Switch". He adds that the LinkedIn banner "should have been changed, as in the end we only did a PC version of Killer7."
---
Original (8/14): Towards the end of 2018, Suda51's classic GameCube title Killer7 was released on PC. Although NIS America published the game, it was ported by Engine Software – a studio that has worked on several projects for Switch. Now thanks to the company's expertise, the game could be heading to Nintendo's console.
A top developer at Engine Software shows a Killer7 remaster on his LinkedIn page for PC and Switch where he's listed as executive producer. There's also a note on his resume mentioning that he's a producer "on an unannounced title in collaboration with a prolific Japanese game designer".
Here's a look: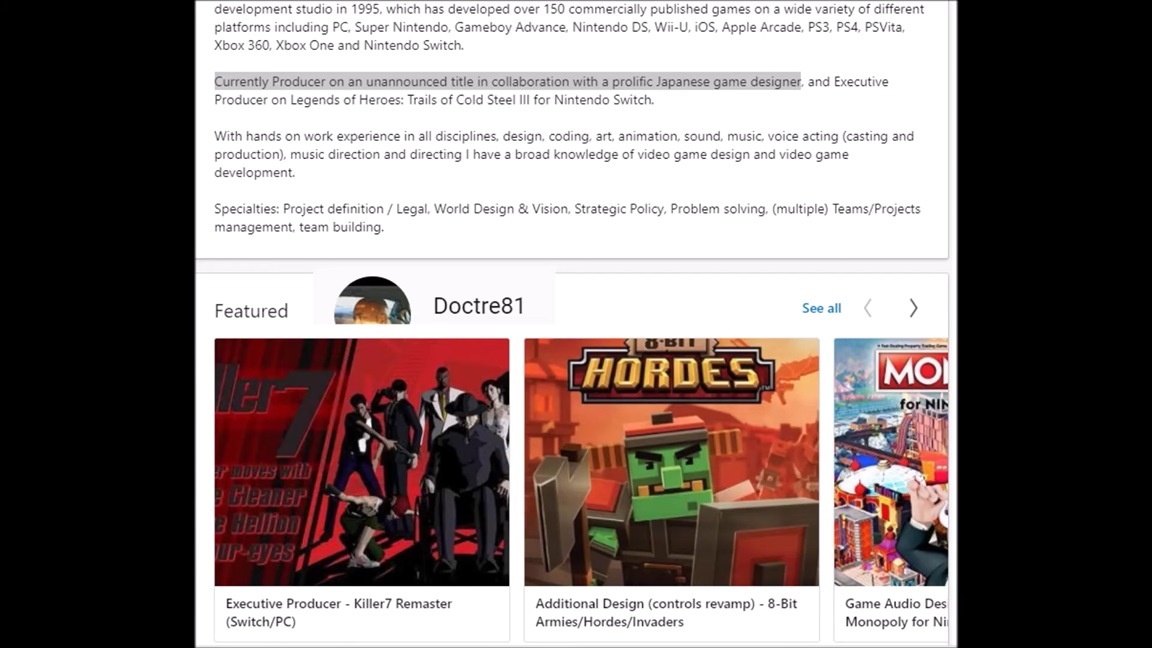 NIS America hasn't officially announced Killer7 for Switch, but this is a strong sign that a port for the system is in the works. If it is happening, hopefully we'll hear about it sooner rather than later.
Leave a Reply