Espeon gets the Build-A-Bear treatment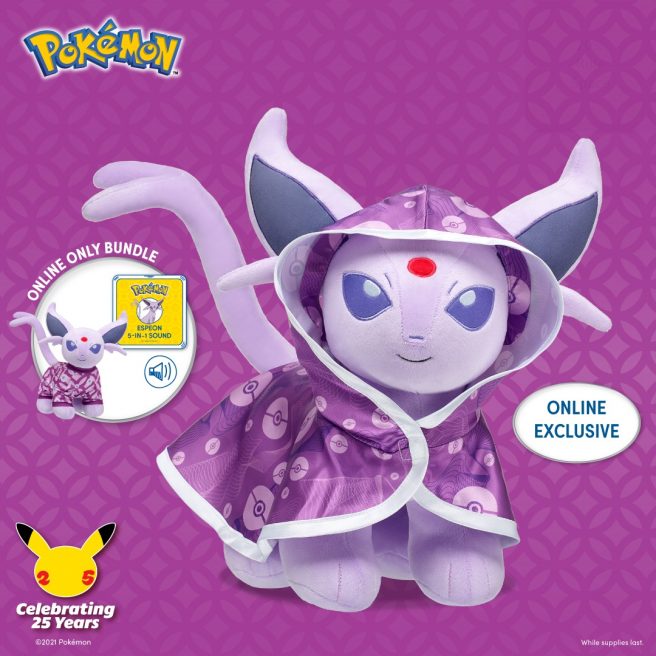 Another Pokemon is receiving the Build-A-Bear treatment. Espeon, an evolution of Eevee, is now available as a plushie from the retailer.
Here's some additional information:
Espeon is one of the newest Eevee evolutions at Build-A-Bear Workshop! Catch lots of warm sunbeams alongside this weather-predicting Pokémon. This Psychic-type Pokémon has purple fur with large ears, a long tail and a circular red gem on its forehead. Pokémon Trainers will love this exclusive bundle which includes the mystical Espeon's purple cape, sleeper and 5-in-1 sound chip!

Price includes:

Espeon with 5-in-1 Sound
Espeon Cape
Espeon Sleeper
You can order the online build for the Espeon Build-A-Bear here.
Leave a Reply