Europe getting a Splatoon Wii U bundle as well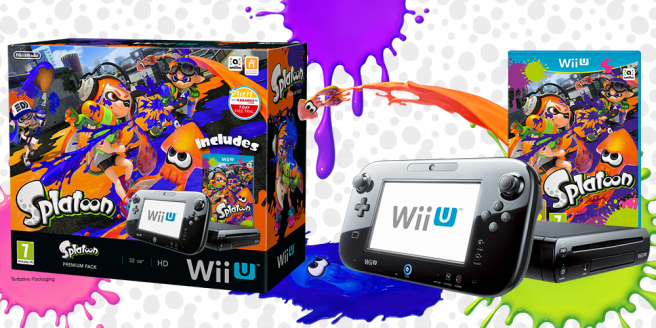 Nintendo isn't limiting its new Splatoon Wii U bundle to North America. Over on Twitter, the company announced that the same package is bound for Europe as well.
Consumers will find a Wii U console and a copy of Splatoon in the bundle. However, it appears that the European version goes with a physical copy rather than a digital copy, as is the case in North America. There's also no pre-installed copy of Nintendo Land, with Nintendo instead opting for a Wii Karaoke U trial.
The European Splatoon bundle also carries an unexpected release date. It won't be available until June 19, which is several weeks after the actual game launches.
Nintendo's latest tweet is as follows:
Inkredible! The #WiiU #Splatoon Premium Pack comes with a copy of the game and makes a splash on 19/06! pic.twitter.com/UrwhObYWb9

— Nintendo of Europe (@NintendoEurope) April 21, 2015
Leave a Reply