F-Zero's creation inspired by Nintendo of America's criticism of Famicom Grand Prix and Batman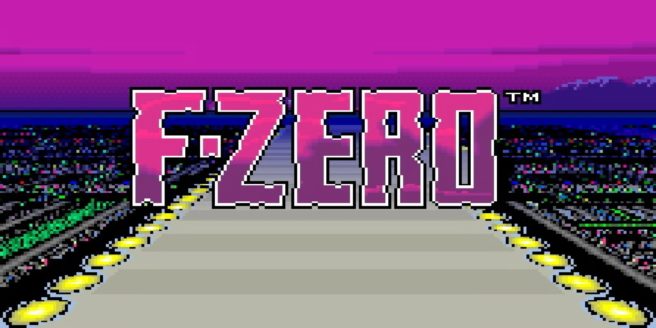 Nintendo delved into the origins of F-Zero in a new interview shared this week to promote the Super NES Classic Edition. It's only in Japanese at present, though an official English translation from Nintendo is coming soon. For now, Siliconera did translate one interesting excerpt about how F-Zero came to be.
Director Isshin Shimizu, designer Takaya Imamura, and main programmer Yasunari Nishida were involved in the discussion. Shimizu spoke about how Nintendo of America criticized the Japan-exclusive Famicom Grand Prix, which fired him up. That, along with Batman, ultimately inspired the creation of F-Zero.
Here's what Shimizu, Imamura, and Nishida said:
What made you decide on creating F-Zero in the first place?

Isshin Shimizu, Director: It all started with Famicom Grand Prix: F1 Race. It was a top-down racing game, and I made a part 2 for it, so I went to America and had the staff at Nintendo of America check it out. Then they completely criticized it…

So the game you put such effort into wasn't well-received.

Shimizu: They said "This isn't a racing game. Racing cars are cooler than that." To make matters worse, they even said "It'll never sell," and that really ticked me off.

And that's what lit your fighting spirit? [laughs]

Shimizu: Yes [laughs]. I thought to myself "If you're going to go there, then how about I just make something cool then." During my visit to the United States, it just happened to be the time that the Batman film was all the rage.

Shimizu: So during my stay in America, I bought mountains of Batman comics and went back to Japan. The timing was perfect because Nishida was experimenting on a racing game.
Yasunari Nishida, a main programmer on F-Zero, went on to mention that he and a few others were experimenting with what was possible on the Super Famicom. Nishida was dedicated to a racing game using "Mode 7" – a type of rendering mode that allowed for "the function to expand, reduce, and turn the background." After seeing what was possible with Mode 7, Shimizu felt that the team "could surprise everyone by using that to make a racing game."
Leave a Reply