Factor 5 had a Star Wars trilogy compilation finished for Wii, but was cancelled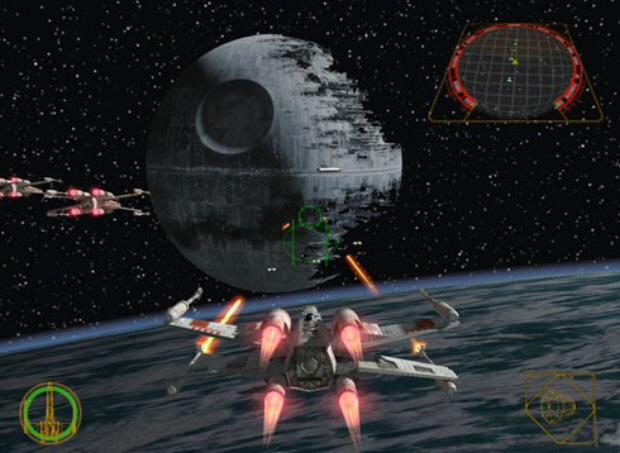 During the latest Nintendo Voice Chat episode, IGN spoke with Julian Eggebrecht, who was the president of the now-defunct development studio Factor 5. Eggebrecht revealed details about a cancelled Star Wars trilogy compilation for Wii – titled Rogue Leaders – that was actually finished.
Here's what was shared:
– Factor 5 was originally working on a trilogy compilation for the first Xbox
– This would have contained Star Wars: Rogue Squadron, Star Wars Rogue Squadron II: Rogue Leader, and Star Wars Rogue Squadron III: Rebel Strike
– Factor 5 was interested in Wii given the advances of motion tech thanks to Wii MotionPlus
– The team tried resurrecting its cancelled Star Wars trilogy from the first Xbox
– Making the game work on a modern console was only a matter of tweaking the already-existing systems in the half-finished game
"…we had our old trilogy project, which we had fifty percent done, which was basically putting Rogue Leader and Rebel Strike with new content, [along] with fixing some of the mistakes, redoing completely the cameras, and everything."
– Factor 5 wanted the game to work with the GameCube controller and a few Wii peripherals
– The team "wanted to support every single control that you could imagine."
– During flight sequences, you could have the Mario Kart wheel control your X-Wing together with the balance board to control the pedals
– There was space combat, speeder bike racing levels, third-person action sequences, and even lightsaber battles making the most of the Wii Motion Plus' 1:1 controls
– New graphics engine allowed for 60 FPS with a high visual fidelity
"Believe me, if you ever saw it running on the Wii at 60 [fps], it is by far – and I think I'm not overstating that – the technically most impressive thing you would ever see on [Wii]."
– Wii trilogy was finished, but the project was shut down
– The cancellation was because of the financial crisis of 2008 and the fact that the team had taken it upon themselves to self-fund the project in order to claim a larger "piece of the pie" once it was distributed
– Two potential publishers also went bankrupt and LucasArts was having "their own financial woes"
– IGN says multiple companies stepped in to help out with publishing, but financial hardship, legal snafus, and budgetary restrictions ultimately led to the project's final cancellation.
– Eggebrecht loves the Wii U, but its unpredictable trajectory and licensing troubles make it unlikely
"Maybe sooner or later a hardware spot will be hit again, and we certainly would love to talk to Disney about it. And of course, with J.J.'s [Abrams] comeback to kind of the traditional trilogy feel, I think there's going to be a lot of commotion around that. I just don't know if we will be a part of it or not."
Leave a Reply