Famitsu readers choose the top 100 best games of all time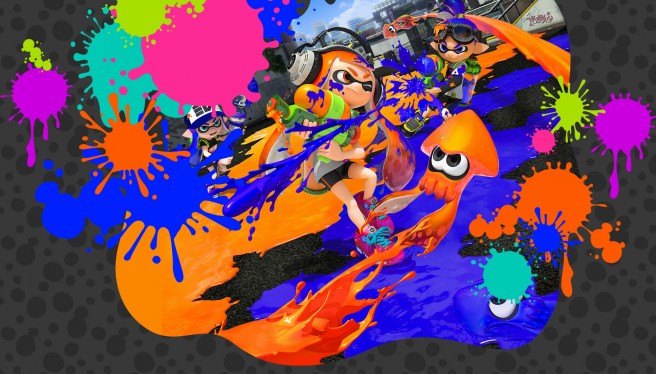 Japanese magazine Famitsu put out its 1,500th issue this past week. In celebration of that, readers were asked to vote on the top 100 games of all time.
A number of Nintendo games made the list, including the a few in the top ten. These include Zelda: Breath of the Wild and Splatoon, which were selected fifth best and third best respectively.
The full list is as follows:
100. Zelda: Majora's Mask
99. Mystery Dungeon: Shiren the Wanderer
98. The Witcher 3: Wild Hunt
97. Super Smash Bros. Melee
96. Hatsune Miku: Project Diva Arcade
95. Kowloon Youma Gakuen Ki
94. Arc The Lad II
93. Final Fantasy VIII
92. Phoenix Wright: Ace Attorney
91. Lufia
90. Valkyrie Profile
89. Shiren the Wanderer 2
88. Tengai Makyo II: Manjimaru
87. Seiken Densetsu 3
86. Final Fantasy Tactics
85. Sonic Unleashed
84. Phantasy Star Online
83. Shadow of the Colossus
82. Final Fantasy IV
81. Shadow Hearts II
80. Kirby Air Ride
79. Dragon Quest II
78. MAG
77. Romancing SaGa 2
76. Steins;Gate
75. SaGa Frontier
74. Bloodborne
73. Animal Crossing: New Leaf
72. Wizardry
71. Metal Gear Solid V: The Phantom Pain
70. Metal Gear Solid 3
69. Pokemon Mystery Dungeon
68. The Legend of Zelda
67. Pop'n Music
66. Ico
65. Digital Devil Saga: Avatar Tuner
64. Machi
63. Phantasy Star Online 2
62. Demon's Souls
61. Valkyria Chronicles
60. Hatsune Miku: Project Diva F 2nd
59. Final Fantasy V
58. Kirby Super Star
57. Sonic Adventure 2: Battle
56. Monster Hunter Freedom Unite
55. Dragon Quest IV
54. Kantai Collection
53. Sakura Wars 2
52. Dragon Quest VIII
51. Romancing SaGa 3
50. Final Fantasy VI
49. Shin Megami Tensei: Nocturne
48. Final Fantasy XIV
47. Pokemon Red/Blue
46. Kingdom Hearts
45. Persona 4
44. Earth Defense Force 4.1: The Shadow of New Despair
43. Final Fantasy IX
42. Sakura Wars 3
41. NieR
40. Hatsune Miku: Project Diva X
39. Final Fantasy XV
38. Hatsune Miku: Project Diva Arcade Future Tone
37. Dragon Quest X
36. Hatsune Miku: Project Mirai Deluxe
35. moon
34. Kingdom Hearts II
33. Super Mario Bros.
32. Persona 3
31. Fate/Grand Order
30. Tactics Ogre
29. Sonic Adventure 2
28. Monster Retsuden Oreca Battle
27. Xenogears
26. Final Fantasy X
25. The Legend of Zelda: Ocarina of Time
24. Dragon Quest V
23. EarthBound
22. Danganronpa
21. Danganronpa 2
20. Final Fantasy XI
19. Suikoden II
18. Xenoblade Chronicles
17. Okami
16. Persona 4 Golden
15. Otoca D'Or
14. Yakuza 0
13. Hatsune Miku Project Diva Future Tone
12. Shenmue 2
11. Danganronpa 1.2 Reload
10. Shenmue – 217
9. Sakura Wars – 223
8. Chrono Trigger – 231
7. Danganronpa V3: Killing Harmony – 257
6. Final Fantasy VII – 287
5. The Legend of Zelda: Breath of the Wild – 350
4. NieR: Automata – 369
3. Splatoon – 411
2. Dragon Quest III – 612
1. Persona 5 – 835
Leave a Reply