Fast-paced vertical platformer Serious Scramblers hitting Switch this month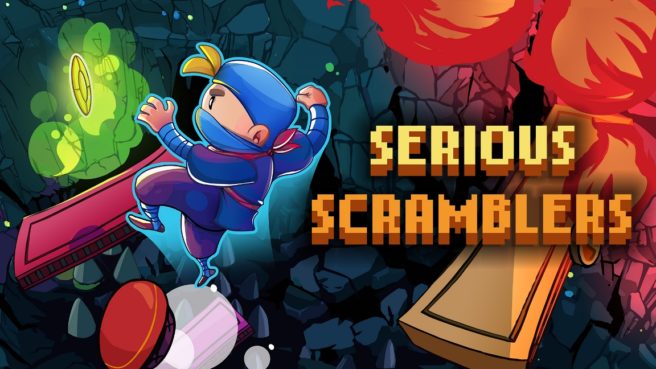 Chinykian Games' fast-paced vertical platformer Serious Scramblers will release on Switch this month, according to an eShop listing. The title's digital release is set for August 28.
Here's an overview of Serious Scramblers, along with a trailer:
A seemingly bottomless pit has appeared and bloodcurdling shrieks can be heard from the depths below. What lies in the deep? The only reasonable thing to do is to jump in and find out!

Overcome insurmountable odds in this highly challenging jumpless platformer!
Welcome to Serious Scramblers!

Features:
• Fall your way through the super intense arcade action
• Level up with challenging obstacles
• Unlock new characters to supercharge you to the next level
• Get ready for the finale – MASSIVE BOSS FIGHT
• Enjoy with some real sweet chip-tune music while playing the game
Serious Scramblers will cost $1.99 on the Switch eShop. There's also currently a slight pre-load discount, bringing it down to just $1.79.
Source: Switch eShop
Leave a Reply