February 2022 Nintendo Direct announced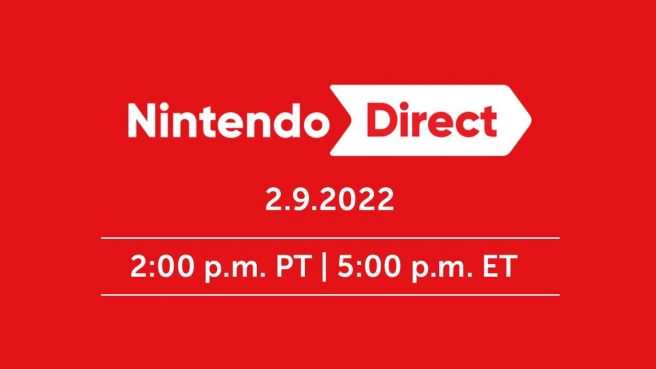 A new Nintendo Direct for February 2022 will air tomorrow, February 9, Nintendo just announced. It will be a 40-minute video focusing on Switch titles releasing in the first half of 2022.
The presentation will go live at the following times:
– 2 PM PT
– 5 PM ET
– 10 PM in the UK
– 11 PM in Europe
We've included an embed for tomorrow's February 2022 Nintendo Direct presentation below. You can expect extensive coverage from us during and after the event as always. Stay tuned for announcements as they happen, the official recap, trailers, assets, and other news.
What might we see from tomorrow's Nintendo Direct? You never really know, but we should be getting looks at some upcoming projects that have already been revealed. Kirby and the Forgotten Land, Triangle Strategy, Splatoon 2, Advance Wars 1 + 2: Re-Boot Camp, Bayonetta 3, and Zelda: Breath of the Wild 2 are among the titles lined up for this year. There have also been previous rumors about Xenoblade Chronicles 3 and on the third-party front, Batman Arkham Collection.
Nintendo typically hosts three major Directs each year. The first one tends to take place in Q1, the second is usually in June around E3 time, and the final event is generally expected in September.
Leave a Reply