Final Fantasy Explorers trademarked in the US and Europe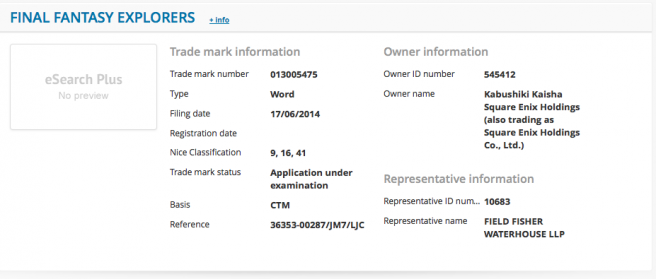 Looks like Square Enix has plans to bring Final Fantasy Explorers to the west. The name has been trademarked not only in the US, but Europe as well. Here's hoping Square Enix makes a localization announcement sometime in the future!
Thanks to snow for the tip.
Leave a Reply