Find a local Best Buy involved with Nintendo Access: Mario Maker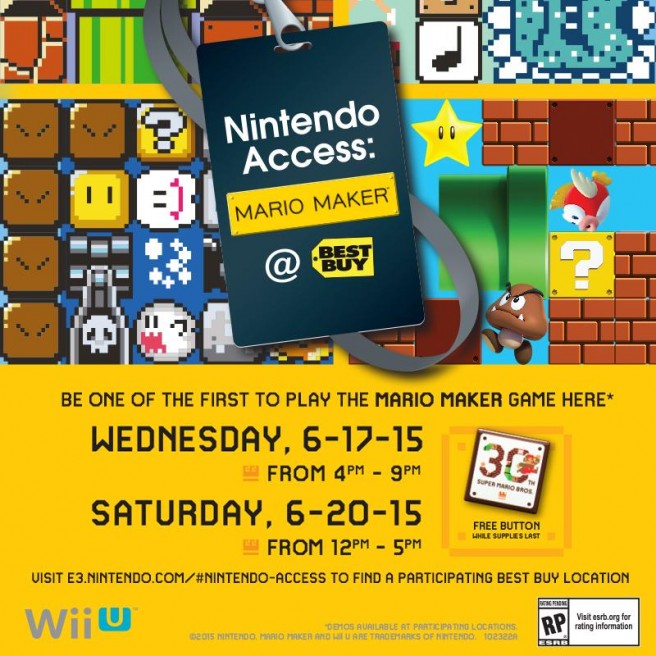 Nintendo has a number of activities lined up for E3. One of these is playable Mario Maker sessions at Best Buy, which will be available as an opportunity to those in North America.
Nintendo has now launched a page that allows you find a nearby Best Buy outlet involved with the Mario Maker event. You can access the tool here.
Leave a Reply