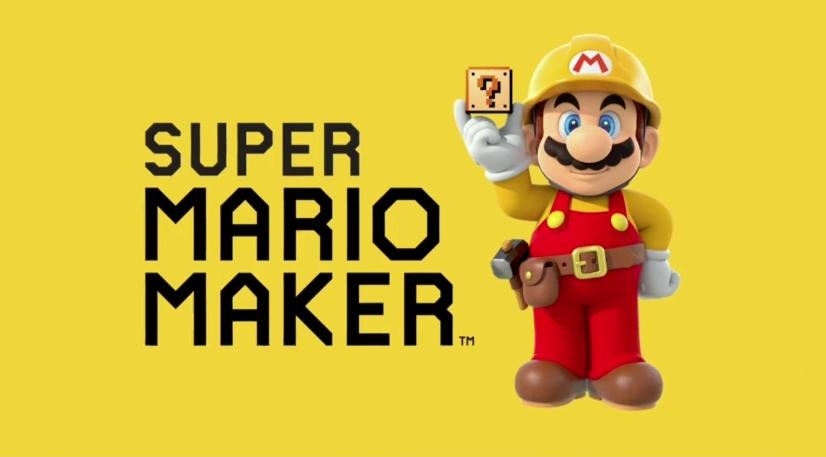 Mario Maker appears to be given a new name, even if it's not a major change.
At the Nintendo World Championships, the title was played for the final round. The introduction video showed off some new art as well as the updated name: "Super Mario Maker". Check it out below.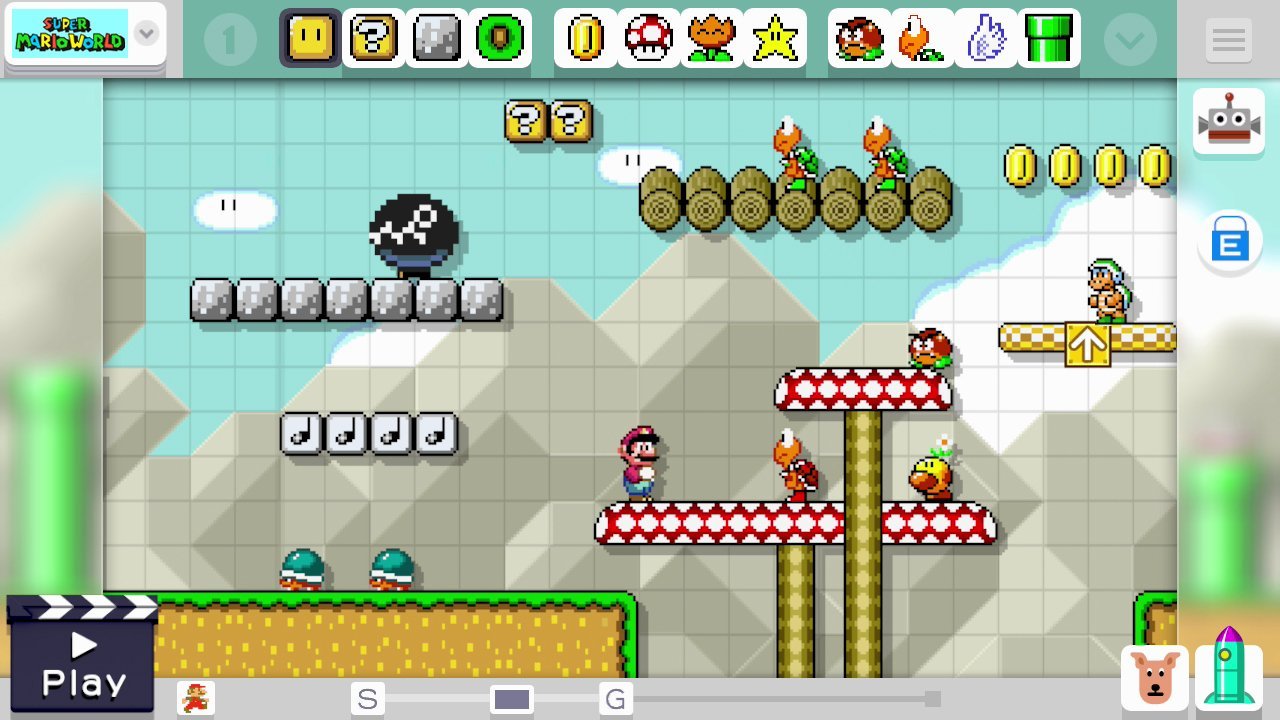 Update: Best Buy Canada is throwing in a possible day as well. Mario Maker could potentially launch on September 11.
---
Before Nintendo announced the final release date for Splatoon and revealed its related amiibo, South African Raru accurately listed these items. So it's interesting then that this store listed Mario Maker for release on September 25 today, only to have it removed soon after. Chances are that we'll be getting an official date next week!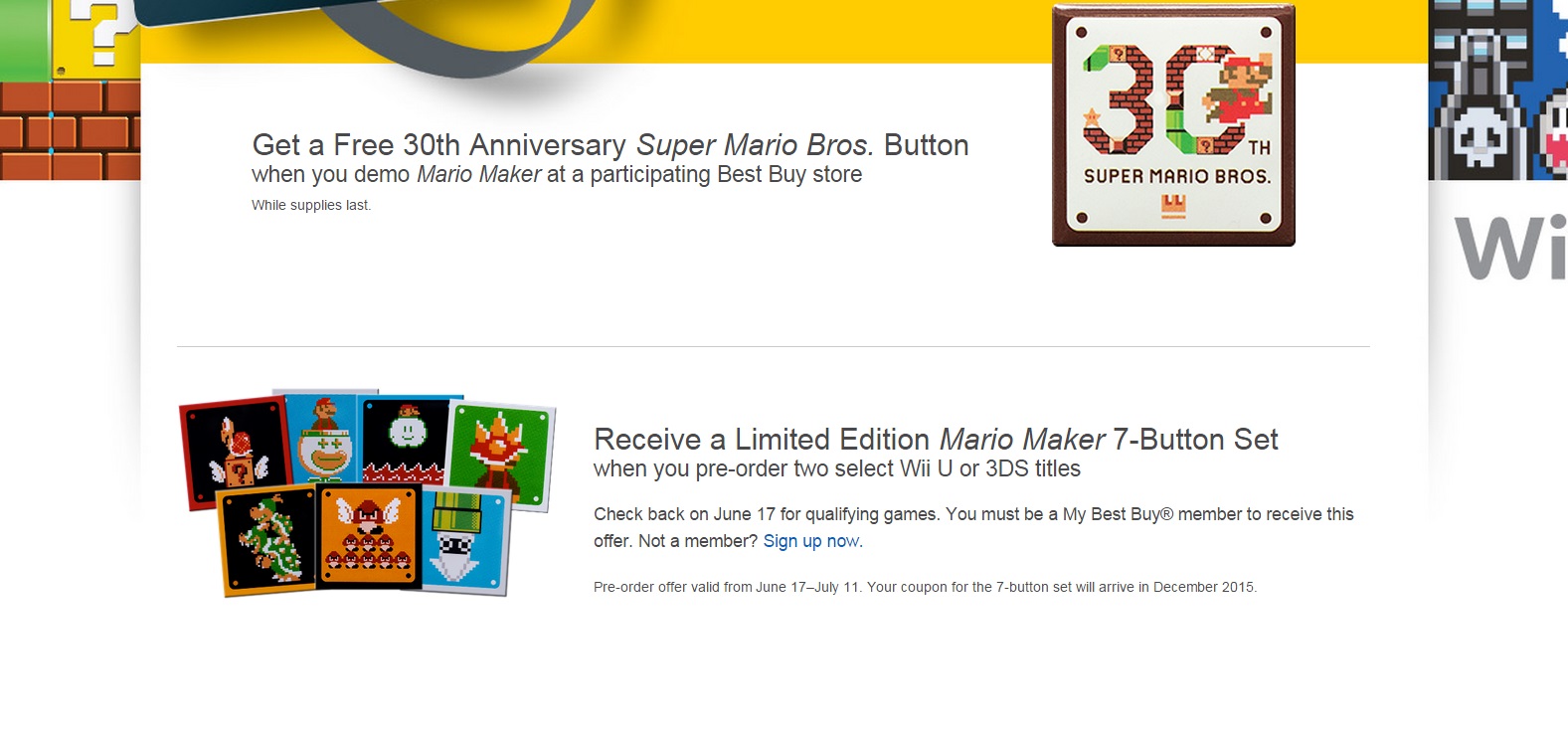 Coinciding with Nintendo's E3 2015 plans, Best Buy locations across the United States will have a playable demo of Mario Maker. Those who try out the game will be given a special 30th anniversary Super Mario Bros. button. Our first look at it is pictured above.
Best Buy will also be offering consumers a limited edition Mario Maker 7-button set. This will be available to those who pre-order two select Wii U/3DS titles (full list to be announced soon) between June 17 and July 7.
Participating Nintendo Access: Mario Maker @ Best Buy locations can be found here.
Side note: as some of you have pointed out on Twitter, this image seems to give us a first look at Bowser Jr. in 8-bit and Mario in the Koopa Clown Car!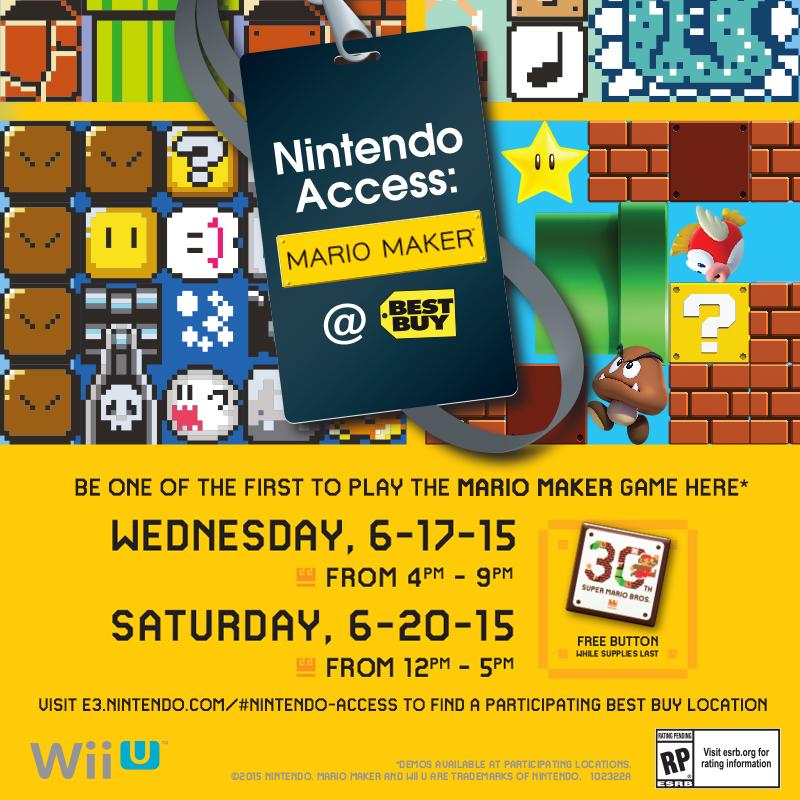 Nintendo has a number of activities lined up for E3. One of these is playable Mario Maker sessions at Best Buy, which will be available as an opportunity to those in North America.
Nintendo has now launched a page that allows you find a nearby Best Buy outlet involved with the Mario Maker event. You can access the tool here.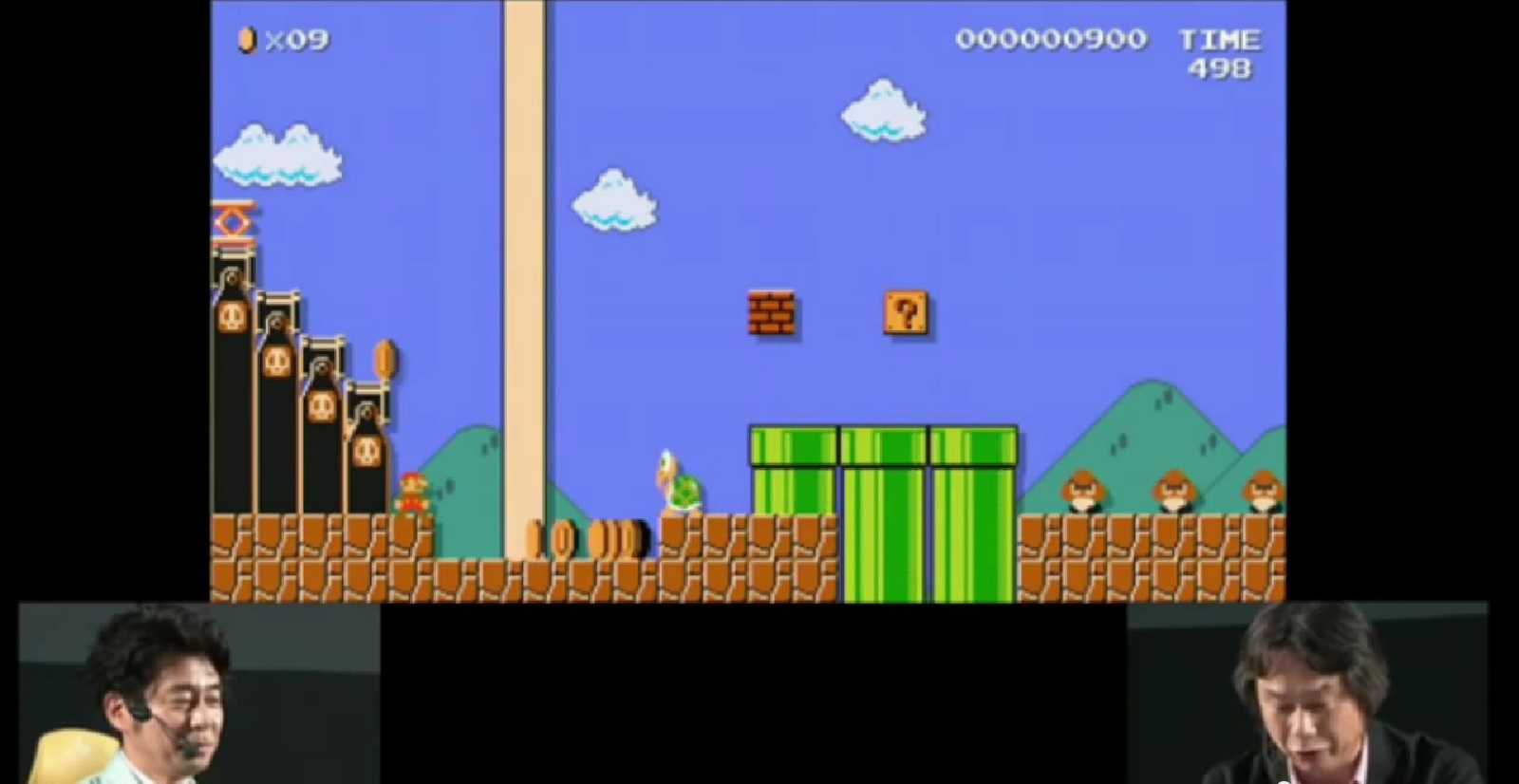 Day one of NicoNico Chokaigi 2015 has now concluded, but it was not without some highlights. Towards the Game Center CX SP event, Shigeru Miyamoto came on stage to showcase new footage of Mario Mario. You can find the whole recording in the first video below, and the Miyamoto/Mario Maker-specific stuff in the second one.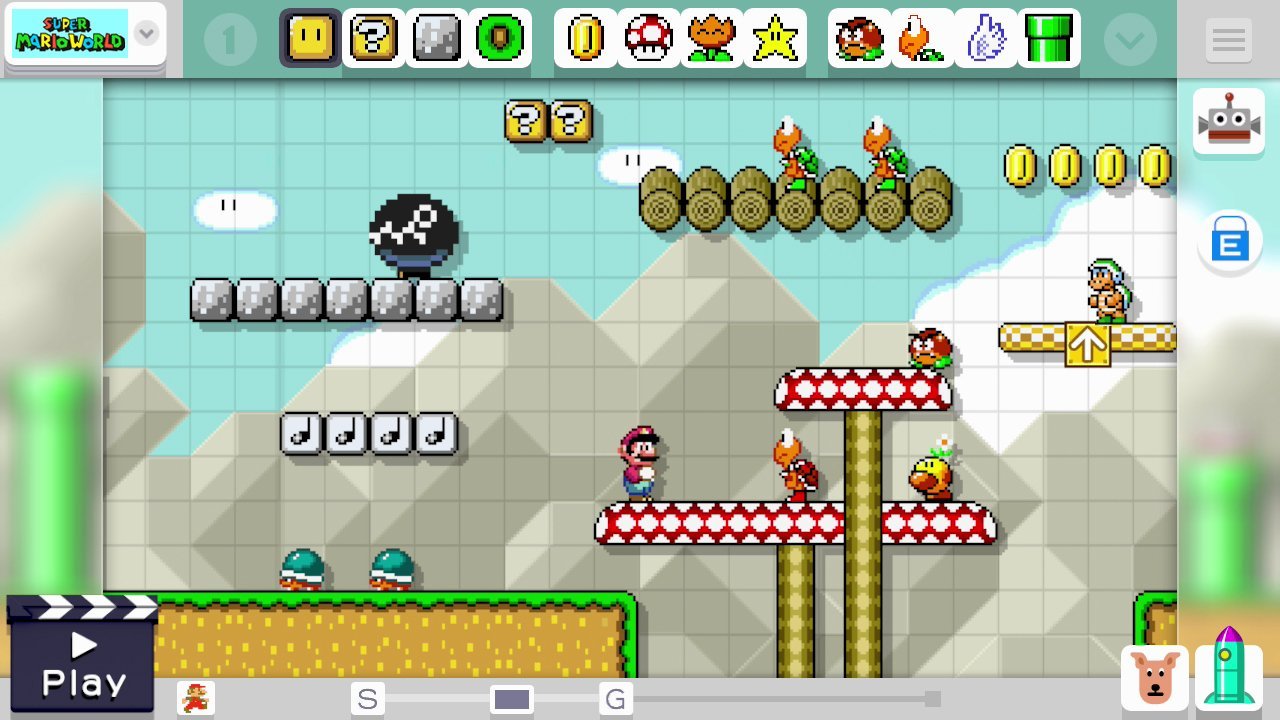 Update (4/16): Pre-orders open on Best Buy and GameStop.
---
Amazon opened Mario Maker pre-orders for a very brief period during E3 week last year. After just a couple of days, the retailer's listing was pulled.
Amazon's Mario Maker listing is finally back up and running – likely because Nintendo announced a September launch month last week. If you'd like to reserve it, you can do so here.
Nintendo released a short Mario Maker video, which you can find above. Some of the footage was shown in the latest Nintendo Direct, but it's now extended a tiny bit.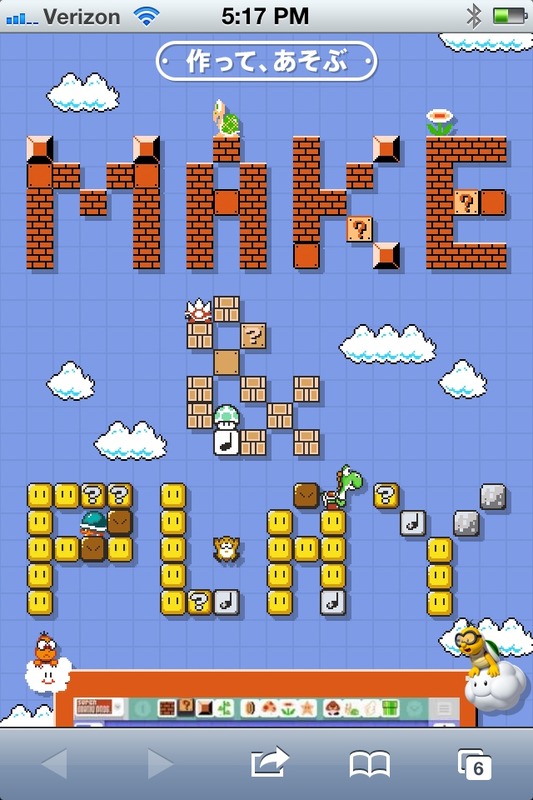 Given how Yoshi was in Super Mario World, it would have been strange had he not been featured in Mario Maker. Thankfully, the game's website does appear to confirm that Yoshi will be in the Wii U title. That isn't all, however; Kuribo's Shoe seems to be in as well.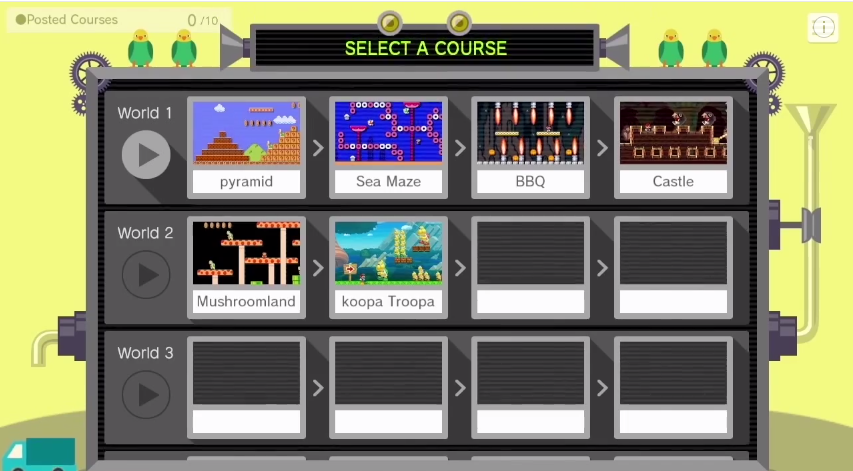 One of the bigger mysteries surrounding Mario Maker has been whether the game will support the ability to create a sequence of levels. In other words, fans want to have the opportunity to make levels that aren't just separate, single entities.
While we don't have official confirmation on this just yet, it does in fact look like you'll be able to create a sequence of levels in Mario Maker – at least judging by the screenshot above. It seems that you'll have three "standard" levels, which are then finished off with a castle level.