Fire Emblem Engage button pin set added to My Nintendo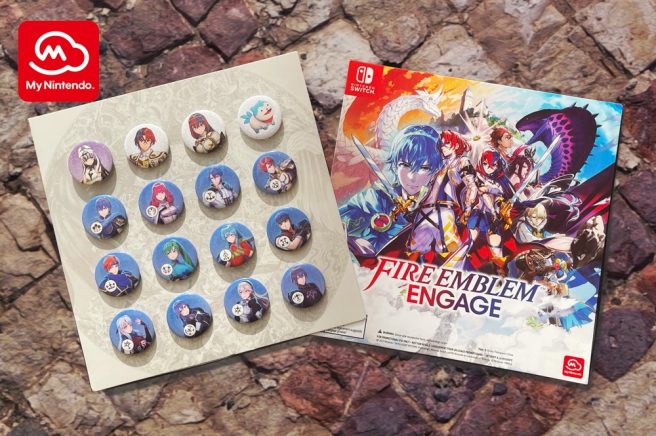 The latest physical reward has just been added to My Nintendo in North America, with members having the opportunity to claim a button pin set for Fire Emblem Engage. This ties in with the game's launch last week.
You'll be getting 16 pins in total featuring heroes from past Fire Emblem series. The lineup includes Emblem Marth, Emblem Celica, Emblem Sigurd, Emblem Leif, Emblem Roy, Emblem Lyn, Emblem Eirika, Emblem Ike, Emblem Micaiah, Emblem Lucina, Emblem Corrin, and Emblem Byleth. Additionally, new characters Veyle, Alear (both male and female versions), and Sommie are featured.
Here's a closer look at the Fire Emblem Engage Button Pin set:
You can order this new reward on My Nintendo here. If you're interested, it'll set you back 700 Platinum Points. Note that there's also a charge for shipping.
If you're interested in a different kind of reward that doesn't actually cost anything (meaning no shipping), a Fire Emblem Engage wallpaper is also up for grabs here.
Fire Emblem Engage is now available on Switch. Let us know if you'll be picking up this new reward in the comments.
Leave a Reply