Fire Emblem Engage devs on wanting to make a game different from Three Houses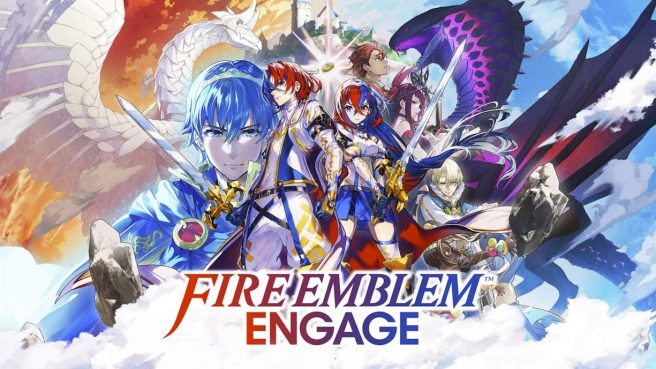 The developers of Fire Emblem Engage have opened up about the creating of the game, including how the team wanted to make something different than Fire Emblem: Three Houses.
Co-producers Genki Yokota and Masahiro Higuchi as well as co-directors Kenta Nakanishi and Tsutomu Tei spoke about this in a recent Nintendo Dream interview.
Yokota revealed that both Fire Emblem Switch games actually began development around the same time. This is one big reason why Intelligent Systems wanted to do things differently with Engage – the game that the studio was primarily focused on while Koei Tecmo mainly handled Three Houses.
You can check out our full translation below.
This is a completely new title following Three Houses, and the second game on the Switch.

Yokota: Indeed. The two games began development at similar times, so one of the themes was to do things differently from Three Houses.

Higuchi: The last game, Three Houses, was planned with the idea of making an adult war chronicle. On the other hand, Engage was made with the idea of broadening our audience, such that even people who have never tried FE would want to pick it up. It's been over 10 years since Awakening, so we also thought of making another FE that would appeal to a wide audience.

Yokota: These ideas surface in the gameplay loop of this game too. Three Houses had life at the Monastery as part of the gameplay, and the way you advanced the main story was a bit special, while Engage uses the familiar style of going back and forth between the map and story chapters.

The traditional FE style.

Nakanishi: As for the flow of the game, we've tried a lot of different things, such as the two versions of Fates where you side with different countries, or Three Houses where you choose your class, and this time we went with an orthodox single route.

So it was decided at the start that there would not be multiple routes.

Tei: It was because of this decision that I was appointed as director. I wasn't very involved in FE games after Awakening. However, even from an outsider perspective, I deeply felt that Awakening was a game that revolutionized the series, and so I worked on this project with the same feelings of wanting to create a new FE.

Returning to the orthodox gameplay loop while also aiming for a wider audience.

Tei: For the story, unlike Three Houses, we thought it might be good to focus on the growth of the protagonist. While FE is definitely a war chronicle, there have been plenty of games that were tales of adventure or heroism. The first title, Shadow Dragon and the Blade of Light as well as the three Gameboy Advance games left impressions of that nature, so I feel that this series can accommodate either direction. As storytellers, we decided on the orthodox style of focusing on Alear's story while the Emblems help them move forward.
Fire Emblem Engage and Fire Emblem: Three Houses are both currently available on Switch.
---
Translation provided by SatsumaFS and Simon Griffin on behalf of Nintendo Everything.
Leave a Reply