Fire Emblem Heroes – Feh Channel (11/14/17) – full presentation and summary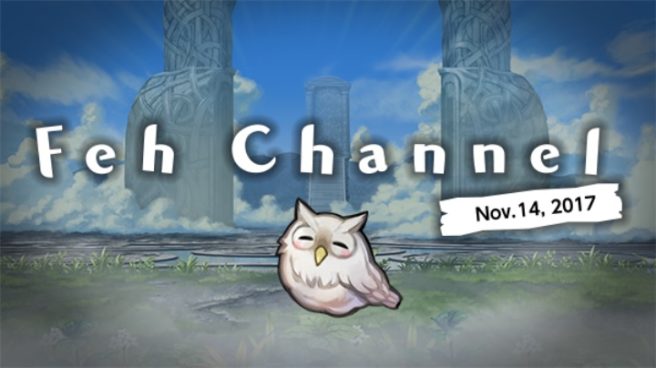 The latest Feh broadcast for Fire Emblem Heroes just concluded. It contained information about the next update, the brand new Story of Book II, and more.
We have the presentation in full below. You can also check out a comprehensive summary of the broadcast.
Choose Your Legends Update
– More top Heroes from the event have arrived
– Joshua from The Sacred Stones – 18th place in men's bracket
– Mia from Path of Radiance – 16th place in women's bracket
– Lute from The Sacred Stones – 13th place
– Dorcas from Fire Emblem – 12th place
– New Heroes: Farfetched Heroes
– Starts tonight at 11 PM PT
– Earn Joshua by playing Tempest Trials on November 20 at 11 PM PT
Next update
– Staves get a boost; each hero that uses a staff can learn new skills at 5 stars
– Sakura can learn Fear+ and Psychic+
– Absorb+, Slow+, Gravity+, Pain+, Panic+, Candlelight+, Recover+, more
– Countdown Trigger: changes for specials
– 18 special skills are changing
– Expanded barracks: fit 100 more heroes for all players
– For main story and paralogue maps, required stamina will be capped at 10
Weapon Refinery
– Weapon Refinery will be added: upgrade your heroes' weapon skills
– Access it after clearing a new part of the story, interlude between chapters
– Arena Medals: obtained by participating in arena battles
– Refining Stones: get from quests and more
– Divine Dew: some heroes have special weapons that will require this
– Refining stones can be used to upgrade weapons and get Divine Dew
– Killing Edge+ can be upgraded to Slaying Edge+
Legendary Hero Summoning Event
– 11 other heroes are a part of the event
– Some special heroes you've seen before will be back
– 5* focus appearance rate: 8%
– Non-focus 5* category at 0%
– November 27 at 11 PM PT
– Fjorm can join you as a 5* ally
– Has a special ability
Story of Book II
– New story
– Surtr: ruler of Flame
– Fjorm: princess of Ice
– Can jump into the story straight from Book II
– Out right away
– More chapters in future updates
Leave a Reply