Fire Emblem Heroes – New Year's Showdown Voting Gauntlet now live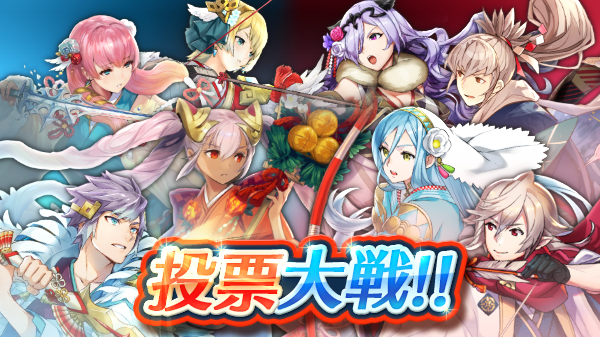 The 19th and latest Voting Gauntlet is now live in Fire Emblem Heroes, tabbed with a "New Year's Showdown" theme.
As the name implies, this Gauntlet pits several New Year's themed heroes up against each other. This includes characters Fjorm, Camilla, Gunnthra, Takumi, Laevatein, Azura, Hrid, and Corrin.
The event is set to last until January 9th, with each round taking two days to complete. Round 1 will end on January 5th. Images of the bracket and matchups can be viewed below.
Leave a Reply