Fire Emblem: Three Houses – Cindered Shadows introduces Hapi, connection to main game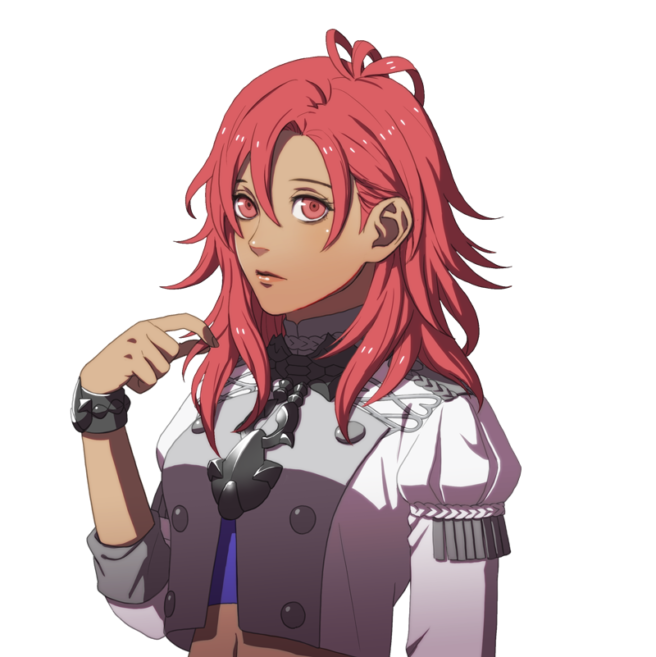 The latest character for Fire Emblem: Three Houses – Cindered Shadows was introduced on the series' official Japanese Twitter account today. We have a brief bio for Hapi, who is part of Ashen Wolves.
Here's the rundown on Hapi, courtesy of SatsumaFS:
Hapi (CV: Misawa Sachika)

A passive girl who doesn't hide her apathy.

While she holds a disinterested attitude towards everything, she fights against the intruders as part of the Ashen Wolves. It's said that the reason she lives in the Abyss is due to her unique "constitution".
教団にはどうやら、いろいろと思うところがある様子。ハピとの会話です。 #FE風花雪月 pic.twitter.com/U9bodLy9rF

— 『ファイアーエムブレム』総合 (@FireEmblemJP) January 29, 2020
Another tidbit about the DLC was also shared today. Although Cindered Shadows doesn't use save data from the base release of Three Houses, as you clear the DLC, there will be additional things you can do in the main story. One example of this is that if you clear the first episode of Cindered Shadows, you can go to the Abyss while exploring.
Leave a Reply