Fire Emblem Warriors: Limited Edition revealed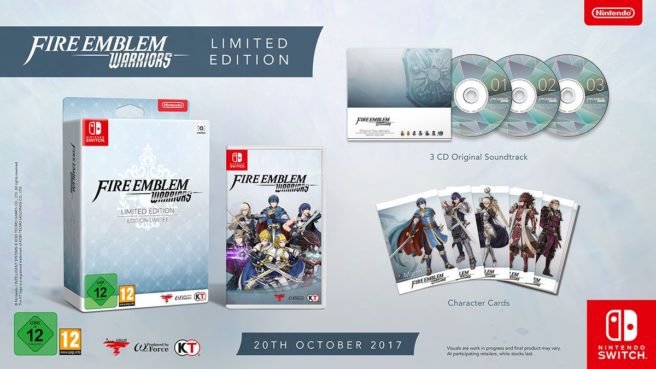 Nintendo has revealed that Fire Emblem Warriors is getting a Limited Edition in Europe. It contains the game itself, a three-disc soundtrack and character art cards. Only the Switch version is getting this edition – no such luck for the New Nintendo 3DS version. No word yet on the pricing, though it'll likely be a bit cheaper compared to the Premium Box and Treasure Box editions Japan is getting, since those also contain an art book and a Dragonstone crystal.
The Limited Edition will be released on October 20th, alongside the regular edition.
Leave a Reply